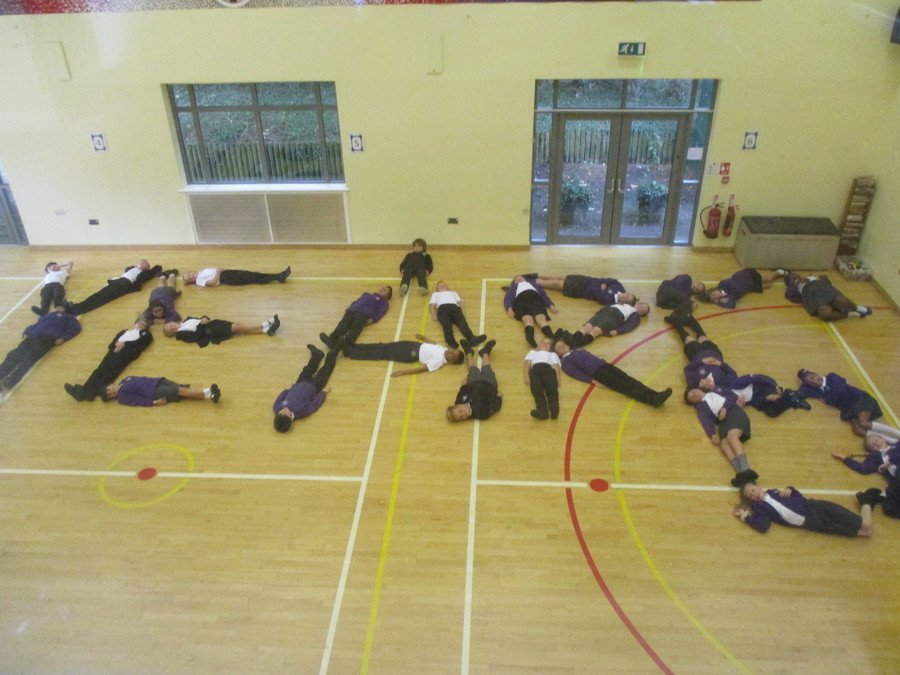 Class Teacher: Miss Taffs
Teaching Assistant: Mrs Greenhow
Home Learning
Please click here to access the activities that you can do at home with your children.
Year 6 Blog of Learning Adventures
PILGRIMBURY FESTIVAL!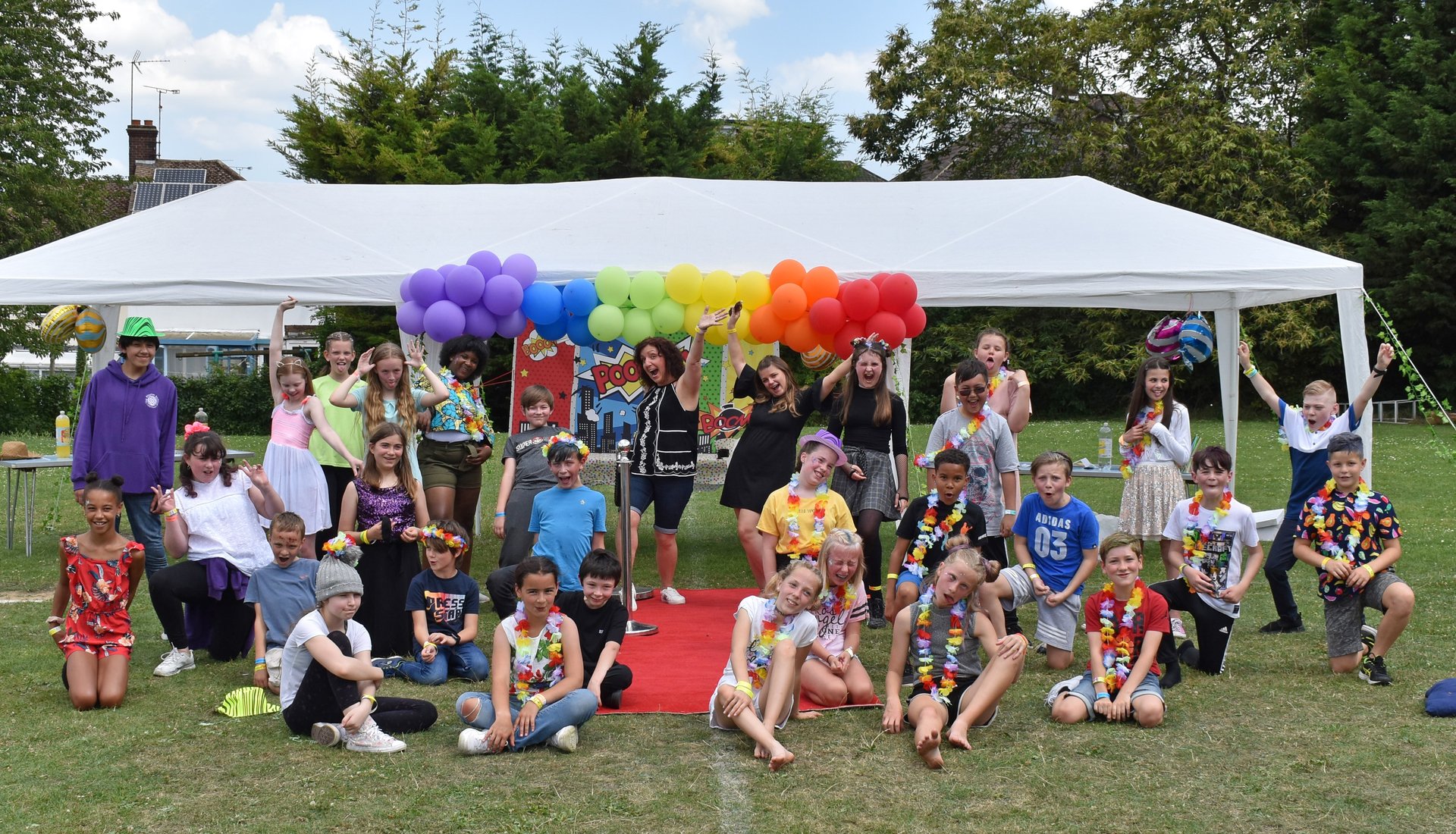 Our future aspirations...
Take a look at our very muddy forest school photos from today!
Today, we had our award ceremony. Very different to usual but that made it even more special!
We received award scrolls, medals, reading reward badges, a book, a Bible from the Church and a very special gift from Miss Taffs and Mrs Greenhow.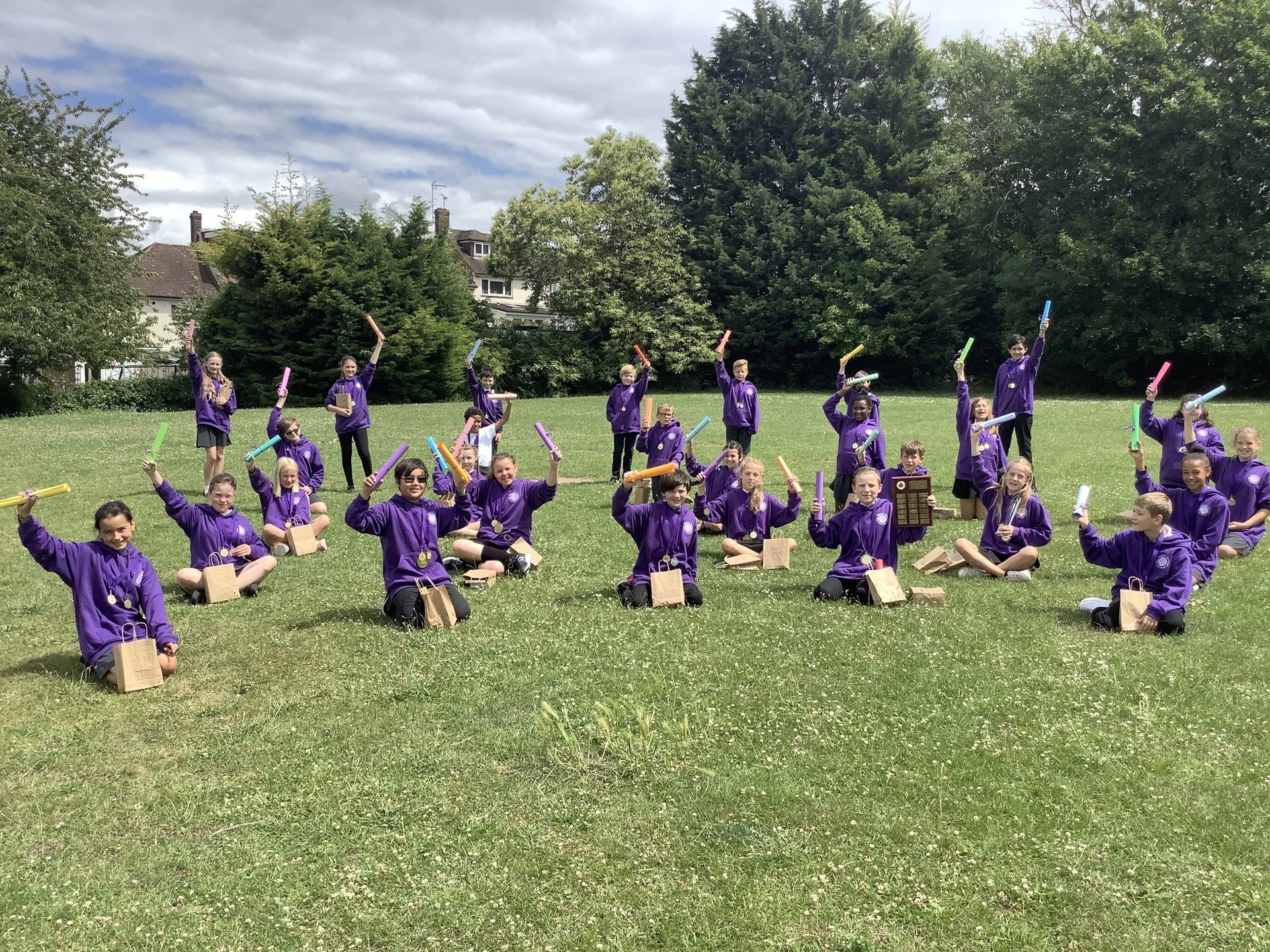 Scroll through the gallery below to see more photos of our special day!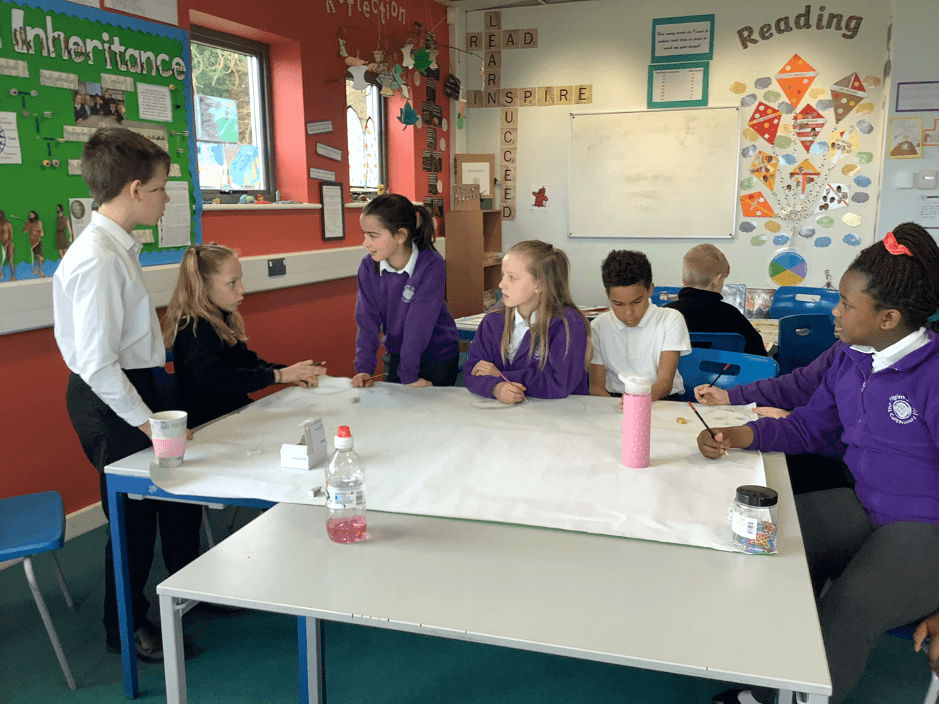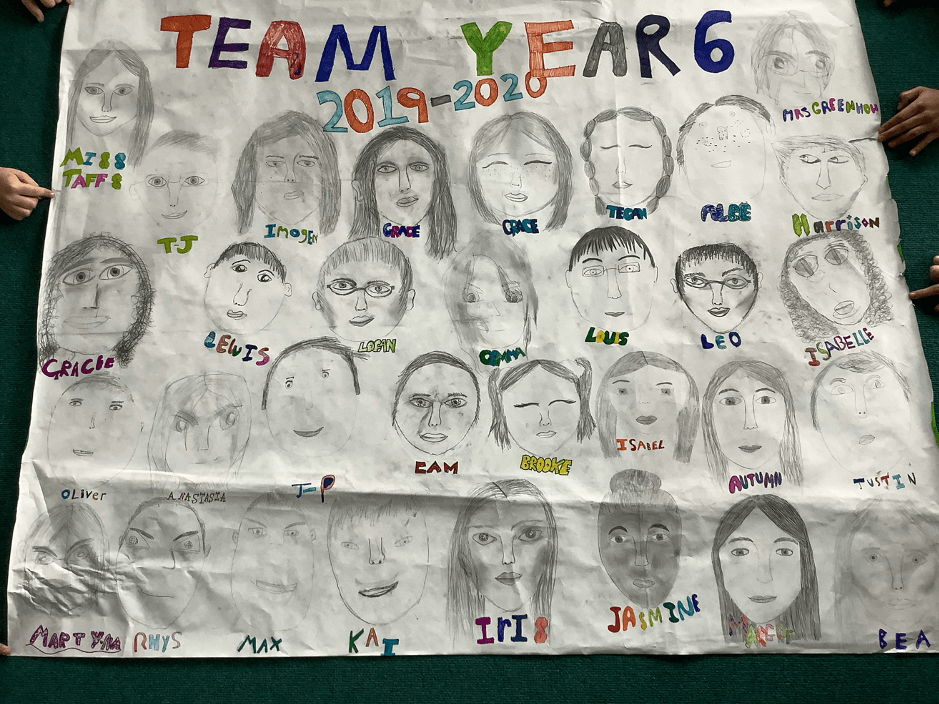 On our last day of Term 4, Year 6 decided to create a portrait style class photograph!
Together Everyone Achieves More.
Team Year 6 19-20.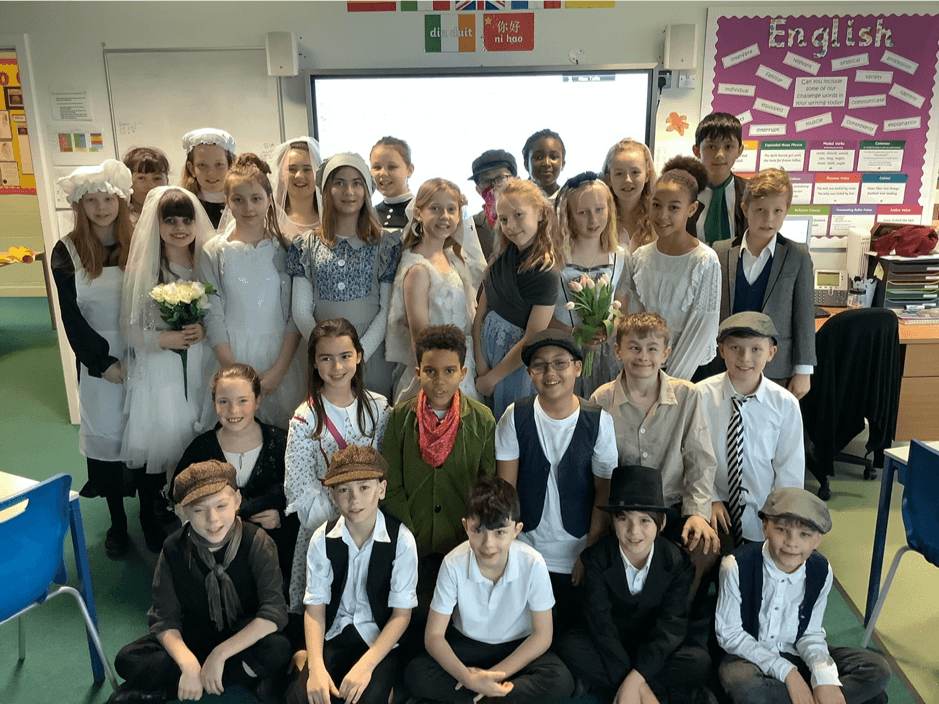 "
"On Thursday 5th March, we celebrated World Book Day with the theme of Charles Dickens. The whole school dressed up in Dickensian outfits as one of Dickens characters. We showed off our outfits during our whole school parade and had a hot seating activity with a Dickensian actor. Our parents came in in the afternoon for our Dickensian Day where we had cinema rooms, a sepia photo room and gruel served in the hall!" Margot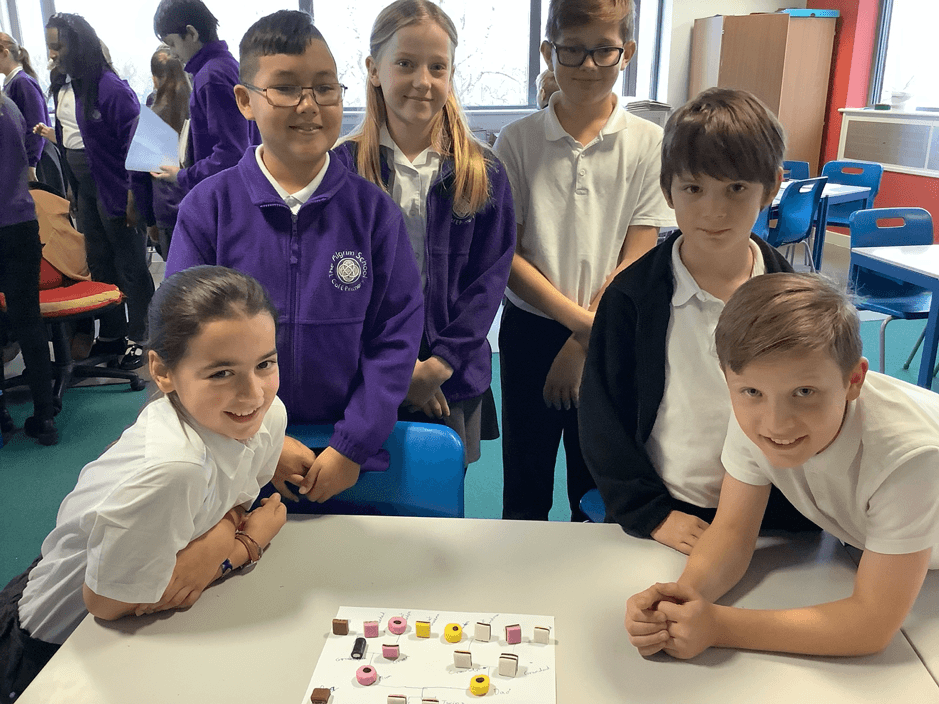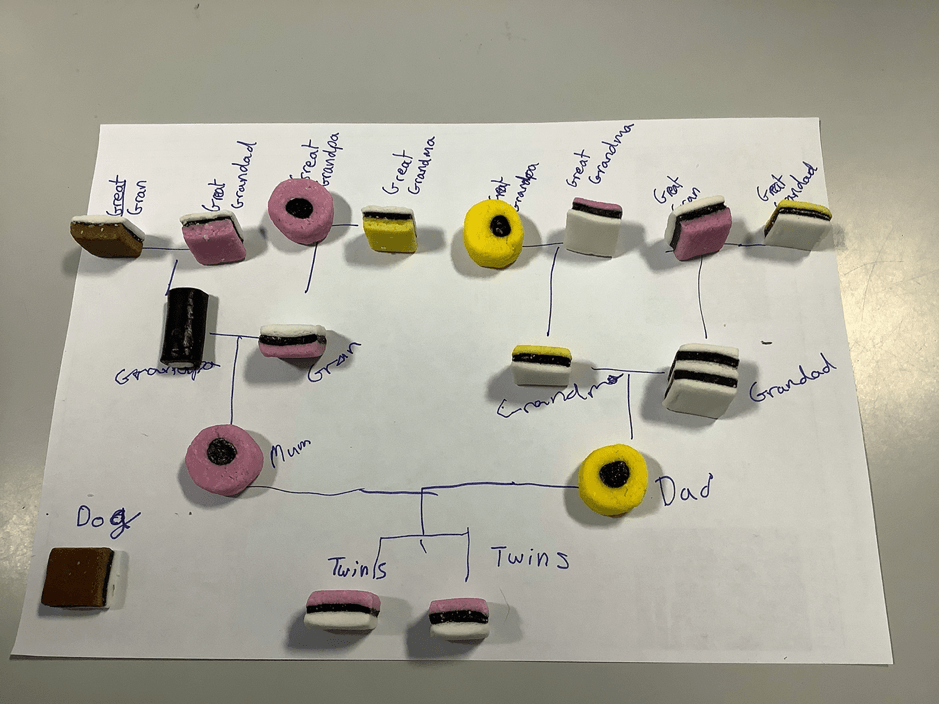 "In Biology today, we explored the scientific concept of inheritance by using liquorice allsort sweets. We made a family tree using the sweets, ensuring the offspring had inherited characteristics from both parents such as the yellow, black or pink colours in the sweets. We then looked at the inherited characteristics we have from our parents." Iris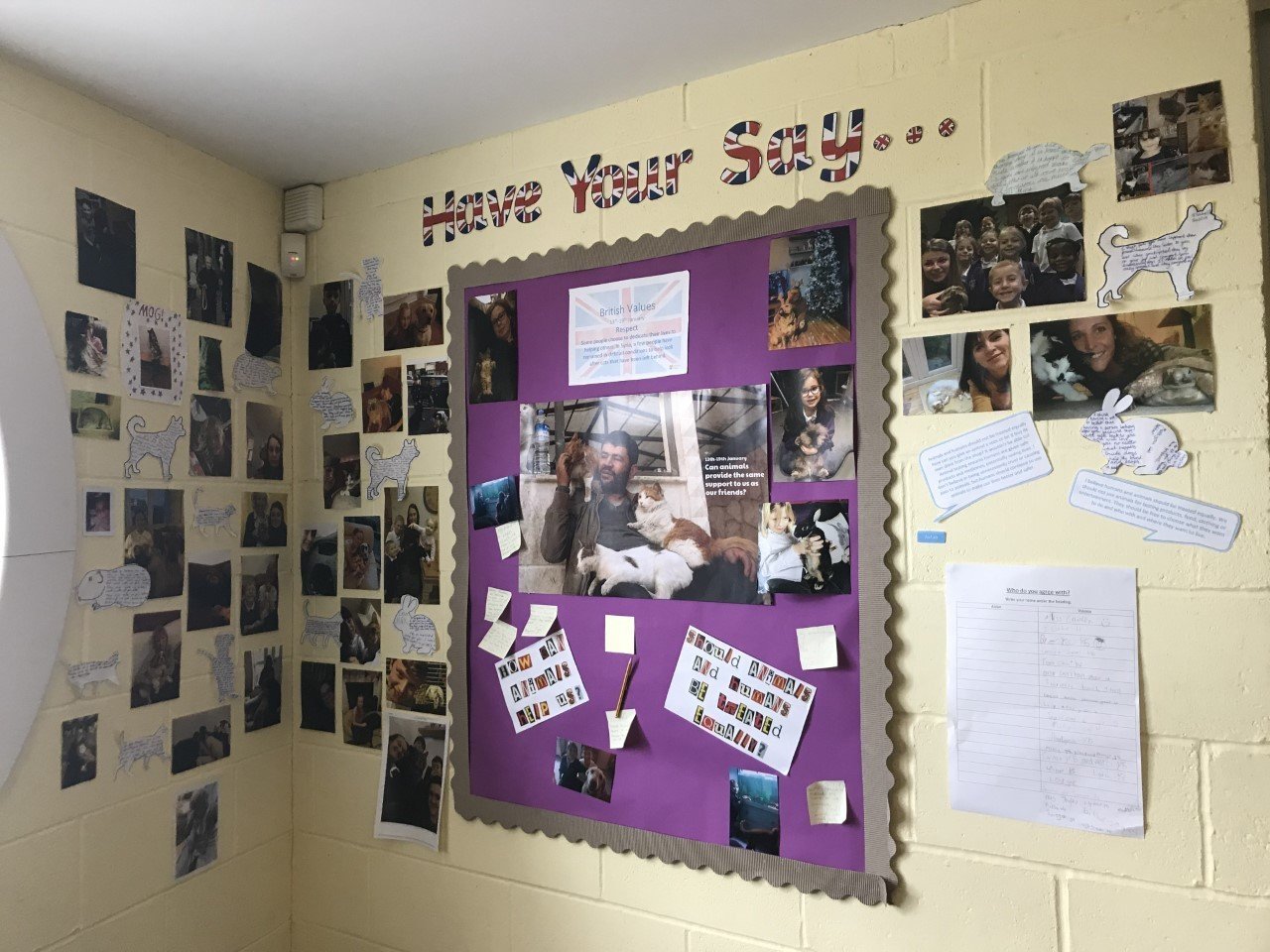 "Year 6 took on the role of creating the Picture News display this week. The theme was Important Animals thinking about 'Can animals provide us with the same support as our friends?'. We collected pet selfies from children in different classes and had a vote on what we thought." Anastasia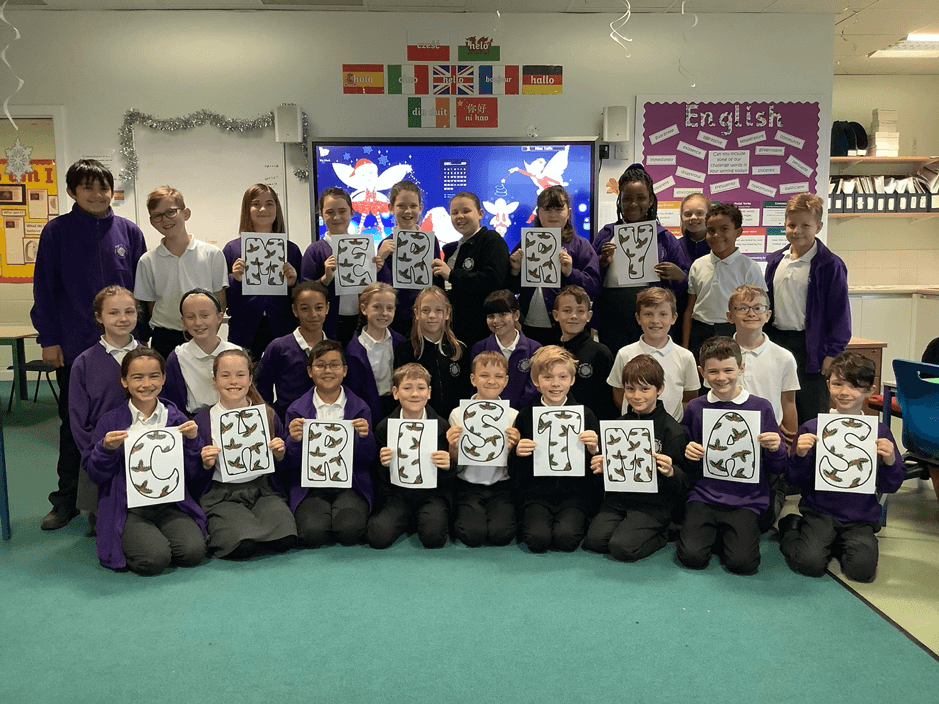 "Wishing all of our pupils and parents a very merry Christmas and a happy new year!" Team Year 6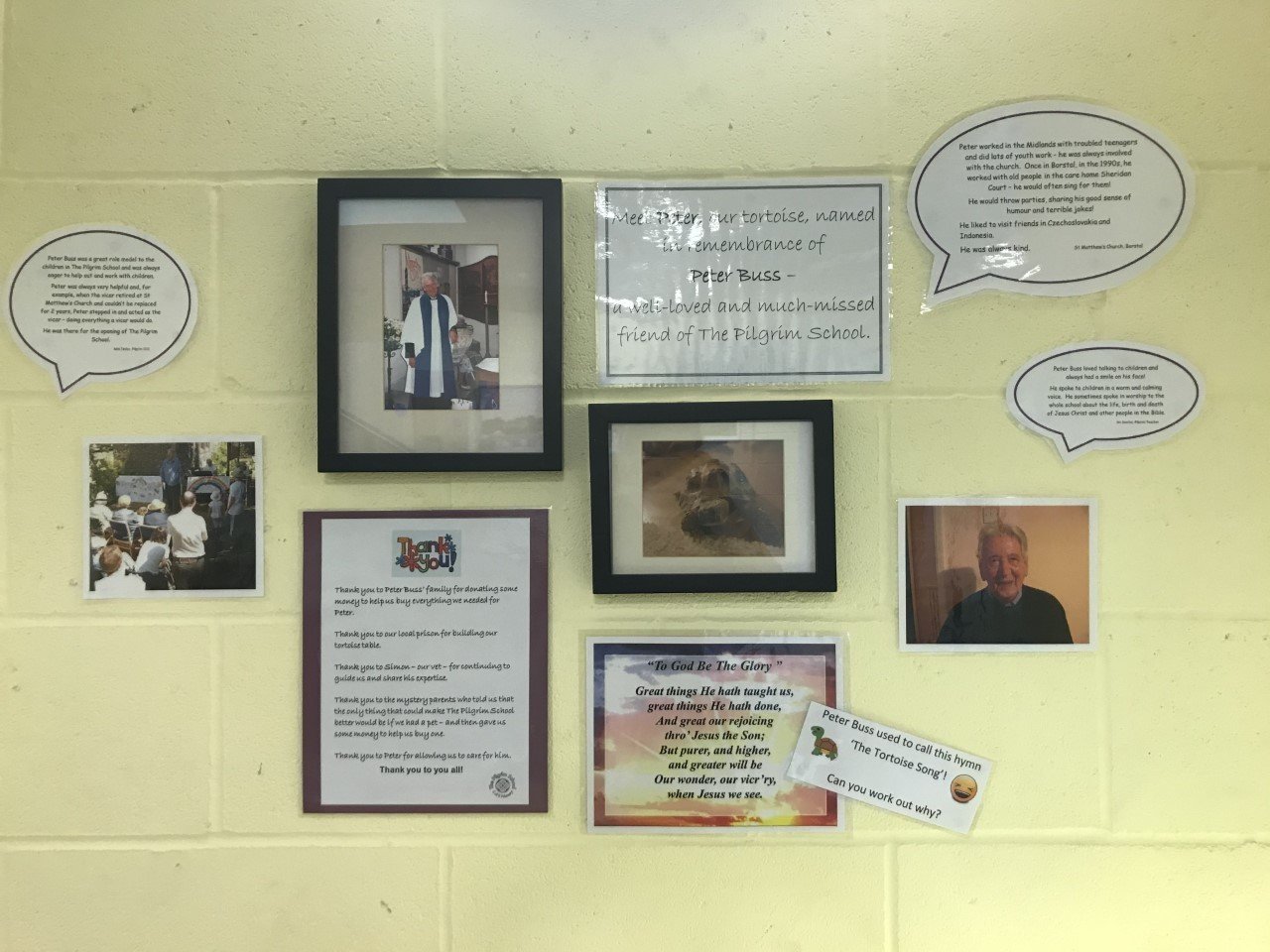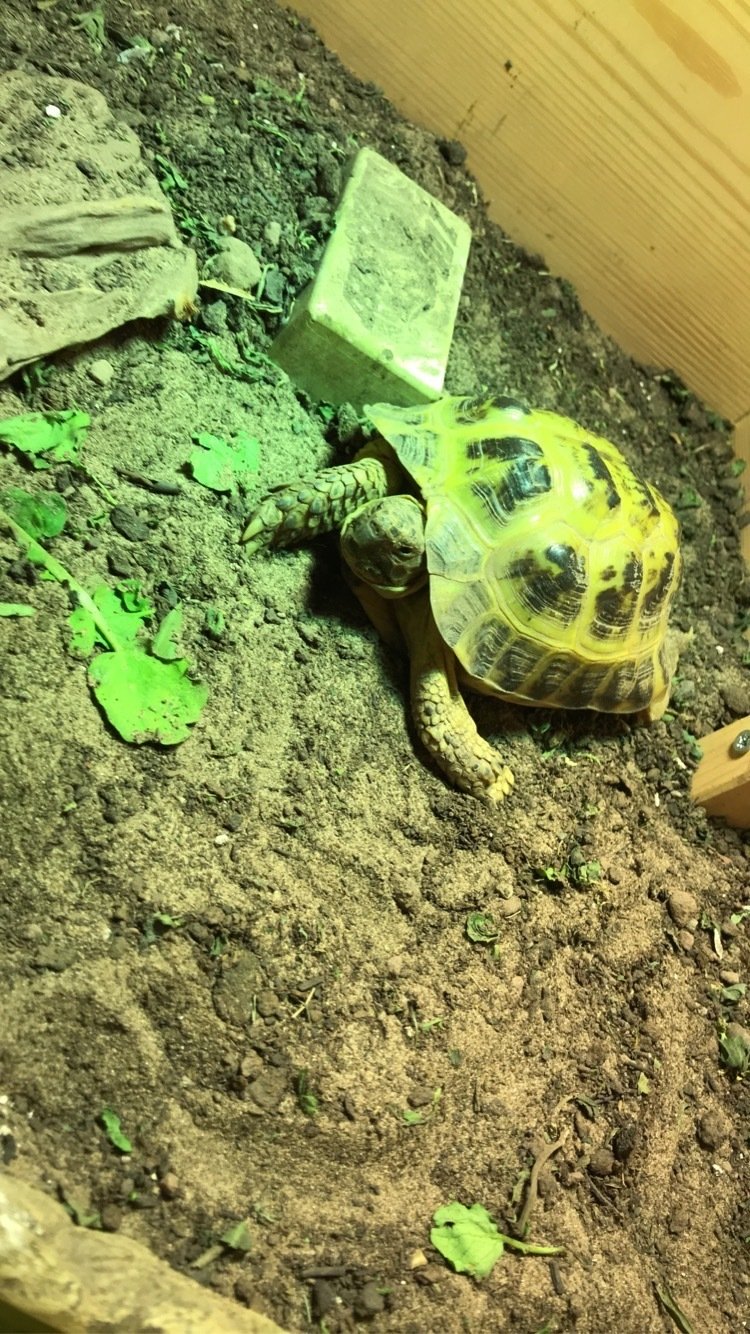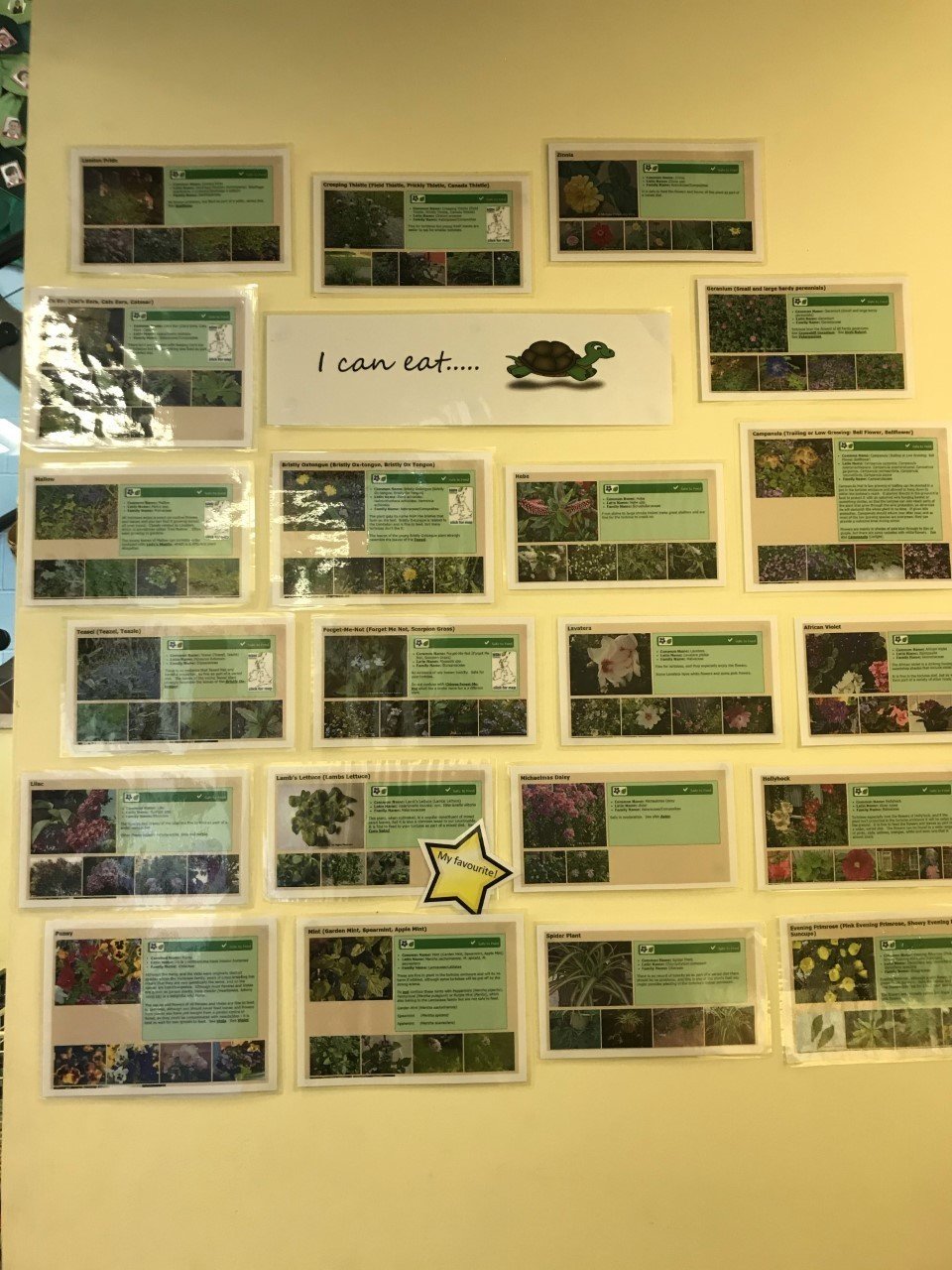 "Introducing the newest member of the Pilgrim family…Peter. Our tortoise is named in remembrance of Peter Buss,a very special friend of The Pilgrim School. " Rhys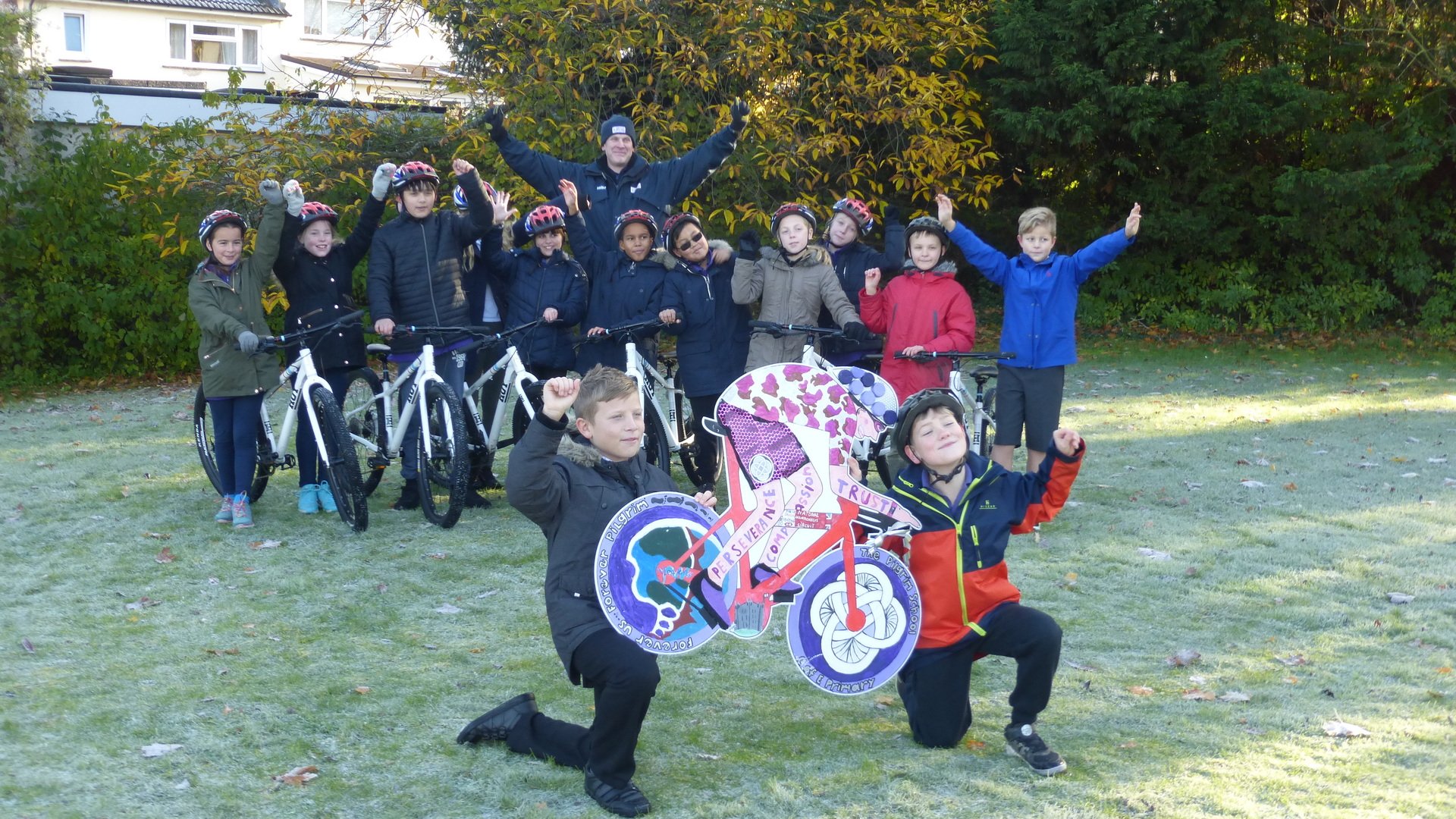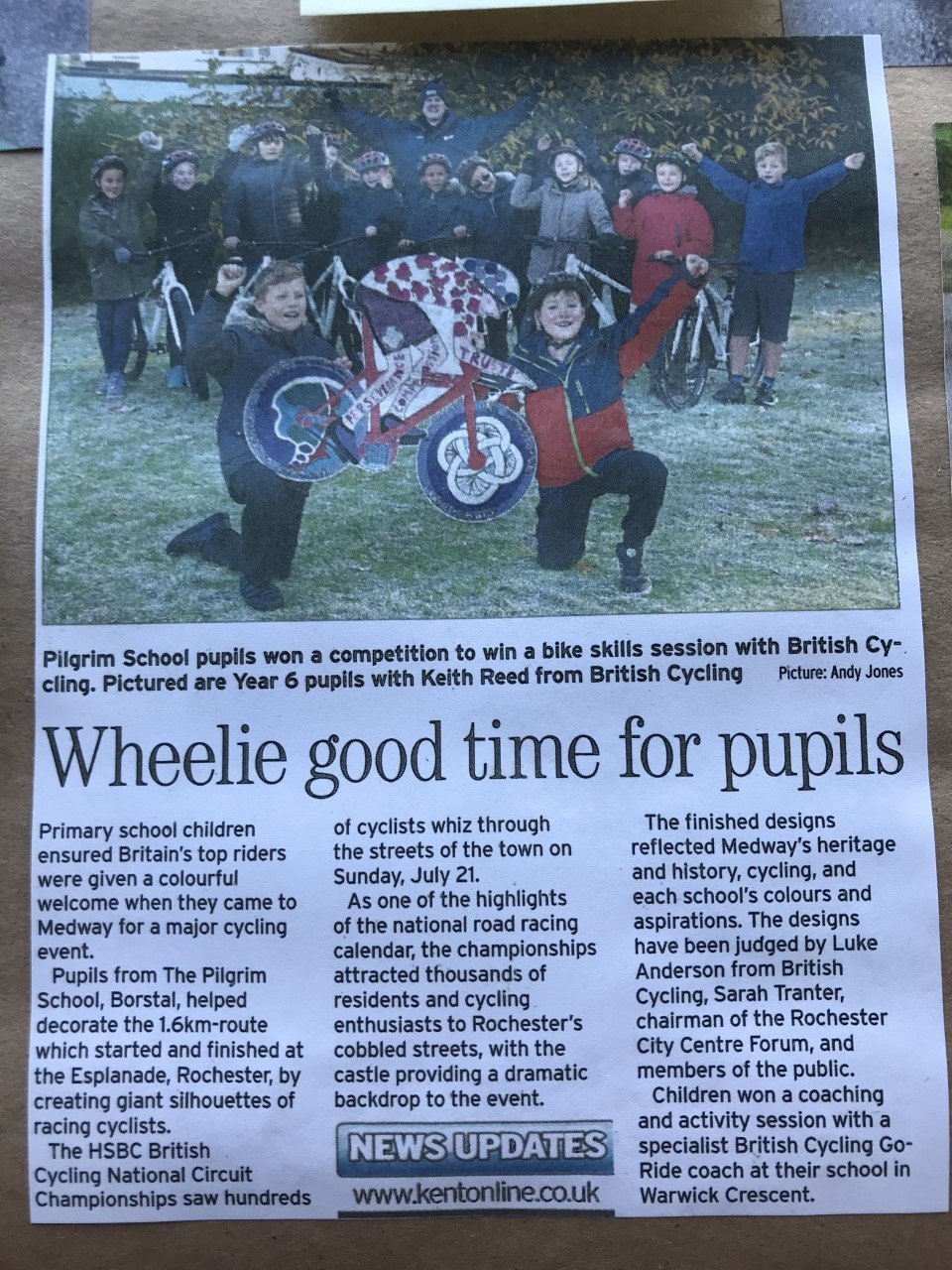 "We designed and created our award winning bike to line the race track for the HSBC British Cycling National Circuit Championships and the Medway Big Ride in Rochester. For creating the winning bike design for the competition, we won a visit from British Cycling coach, Keith, who ran a workshop with years 5 and 6. We were very lucky as he then came back the next week for a balance bike workshop with Oaktrees and Year 1." Tyler-James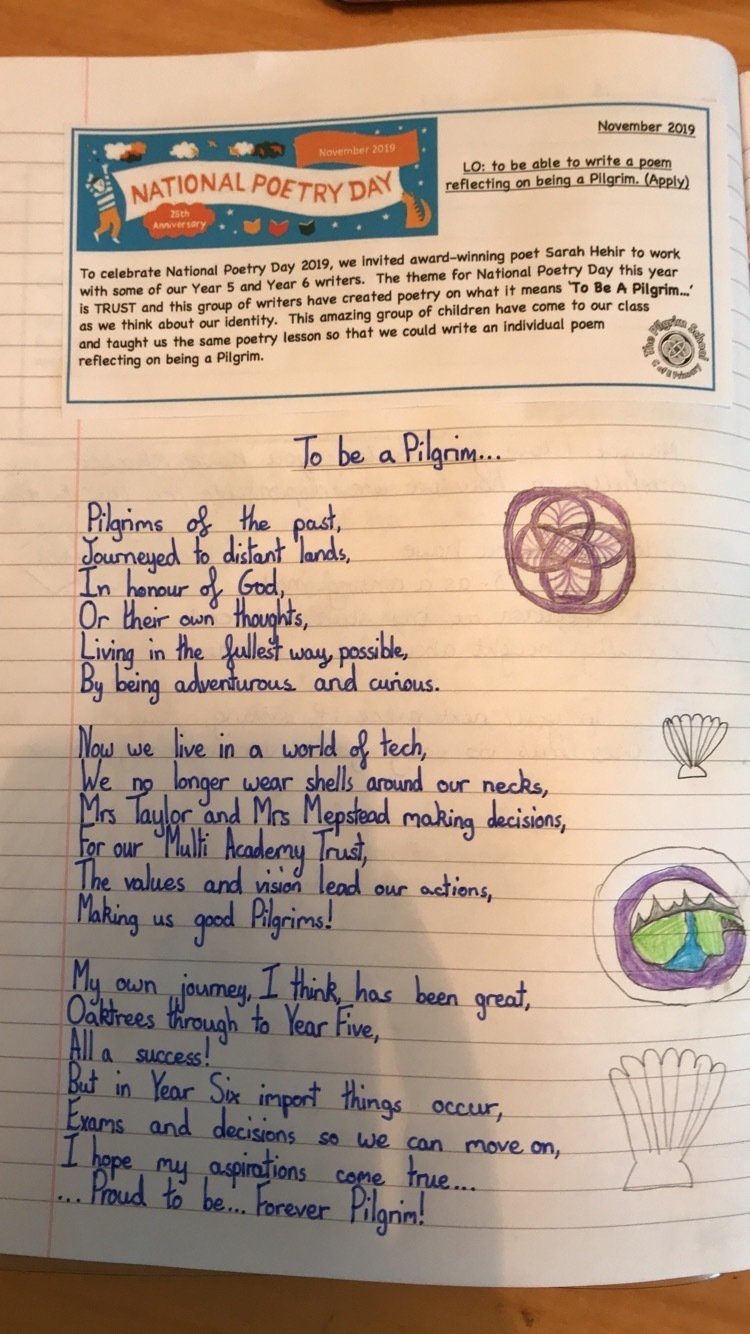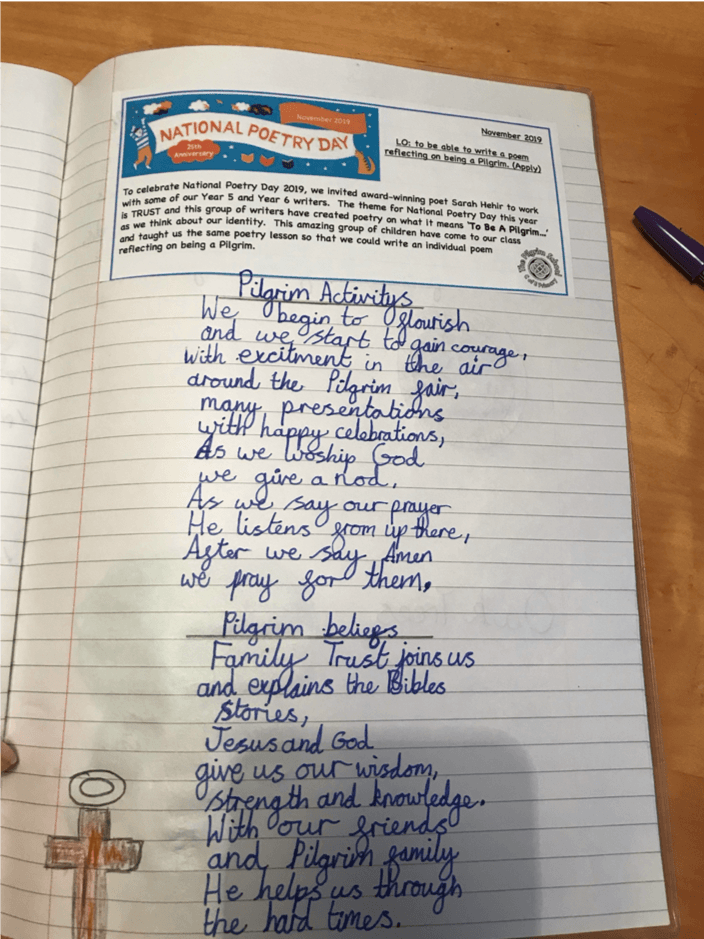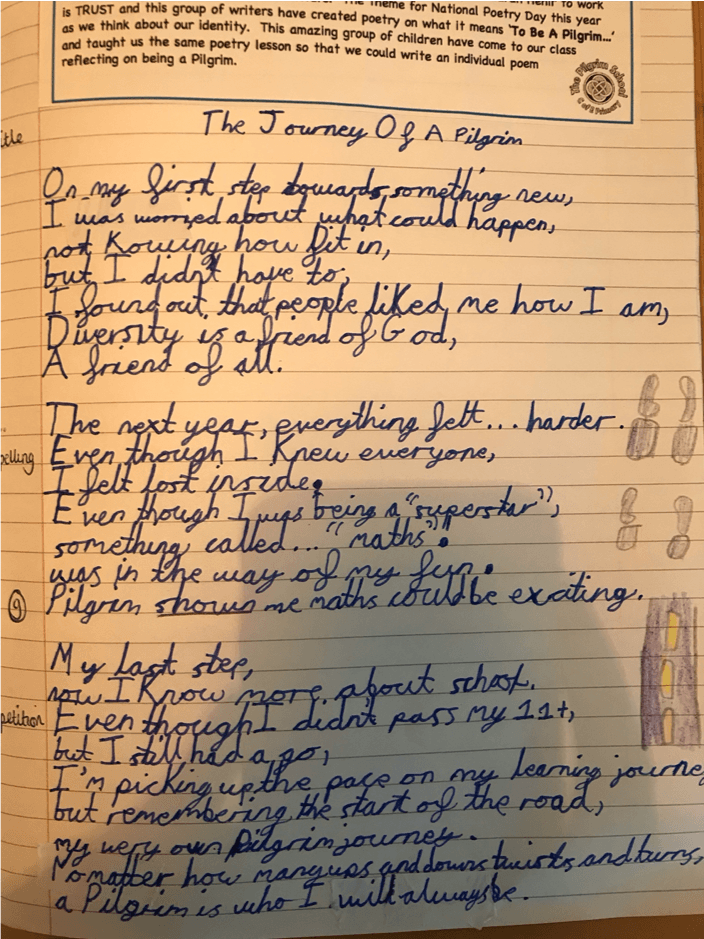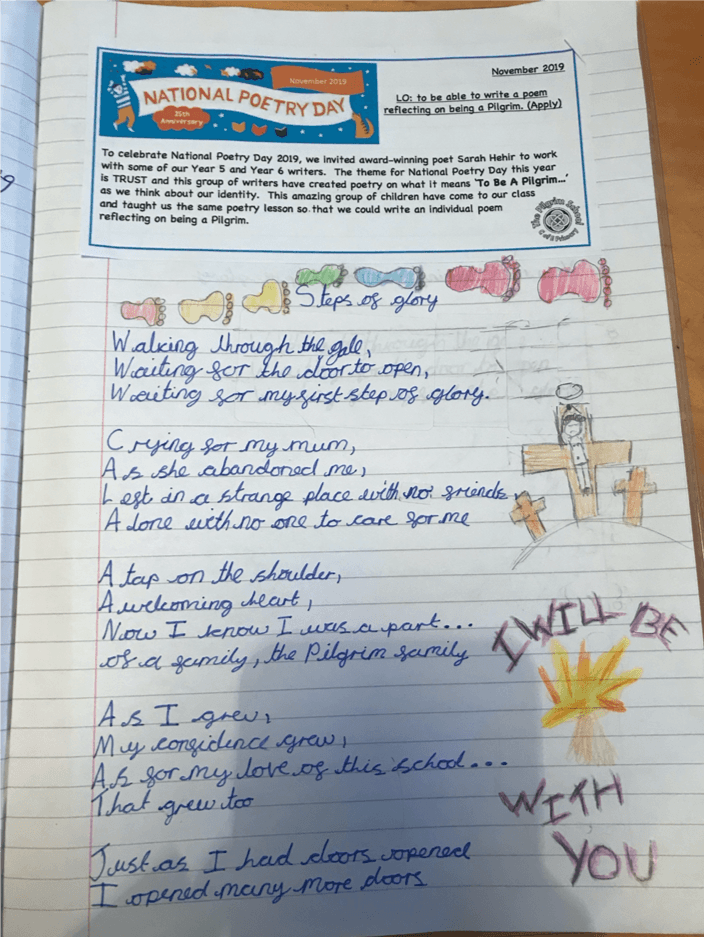 "To celebrate National Poetry Day 2019, we invited award-winning poet Sarah Hehir to work with some of our Year 5 and 6 writers, who then shared their learning with other children in the school. The theme for National Poetry Day this year is TRUST and we created poetry on what it means 'To be a Pilgrim…' as we think about our identity. Take a look at some of the incredible poems written by Year 6…" Miss Taffs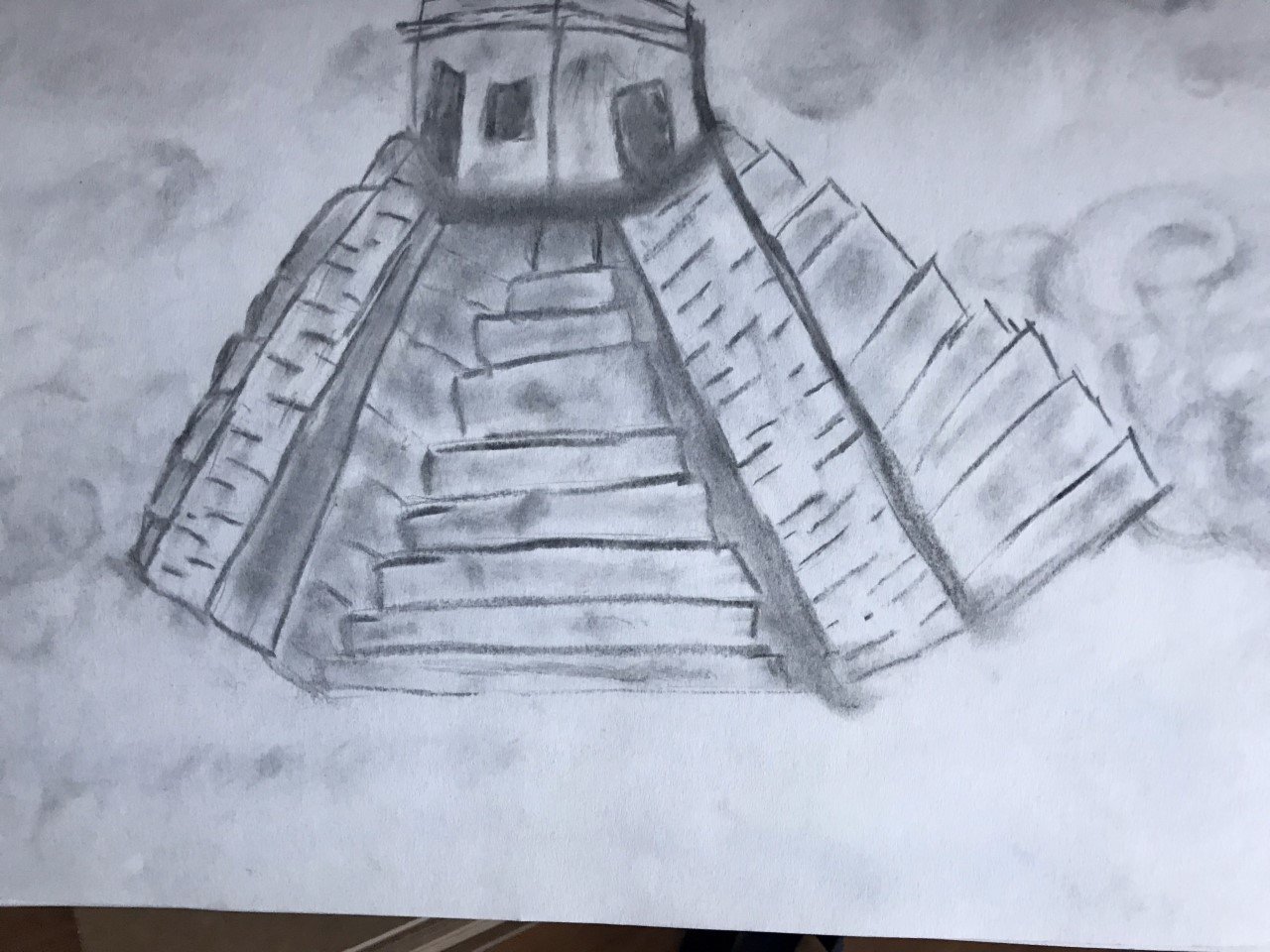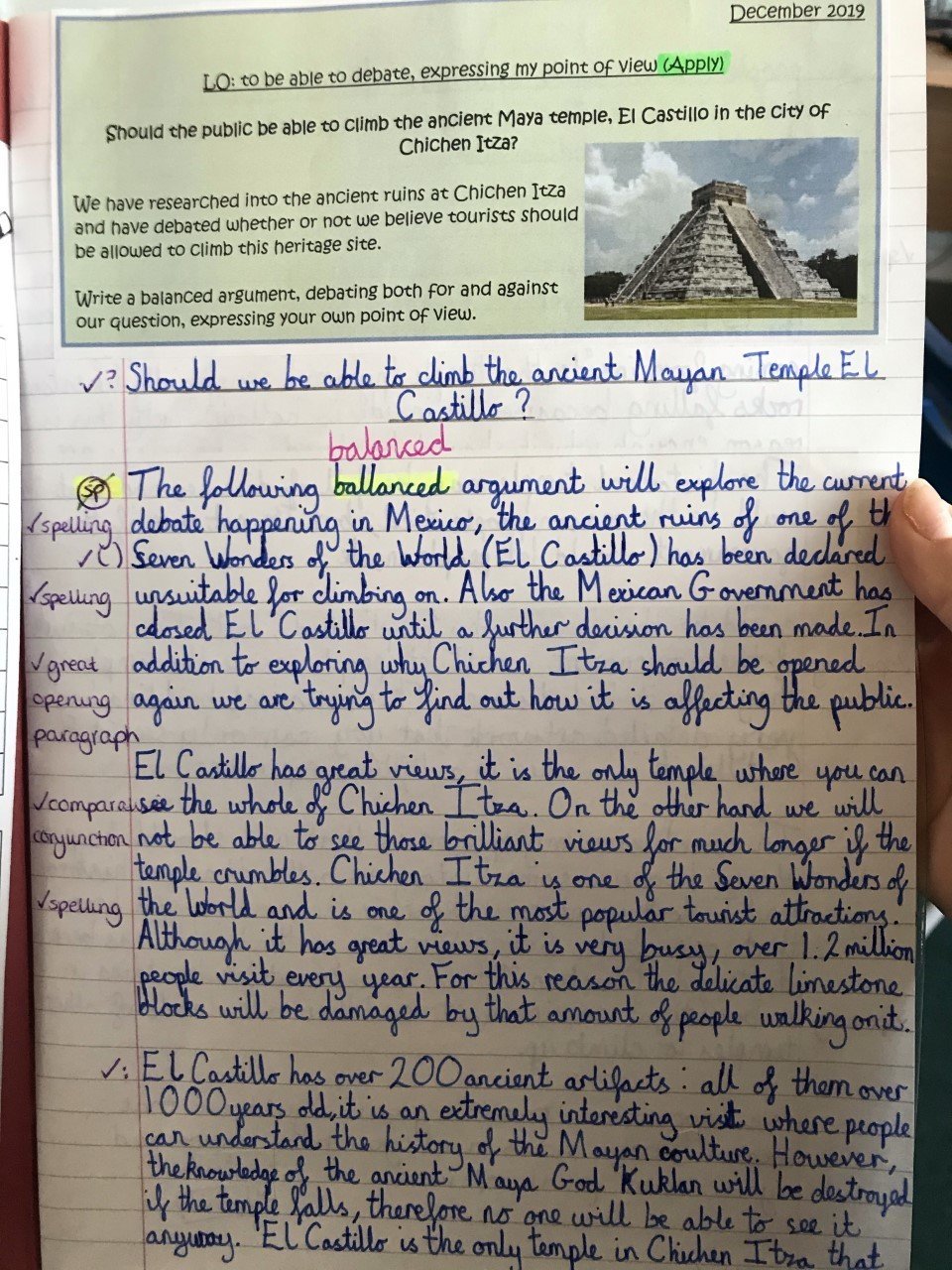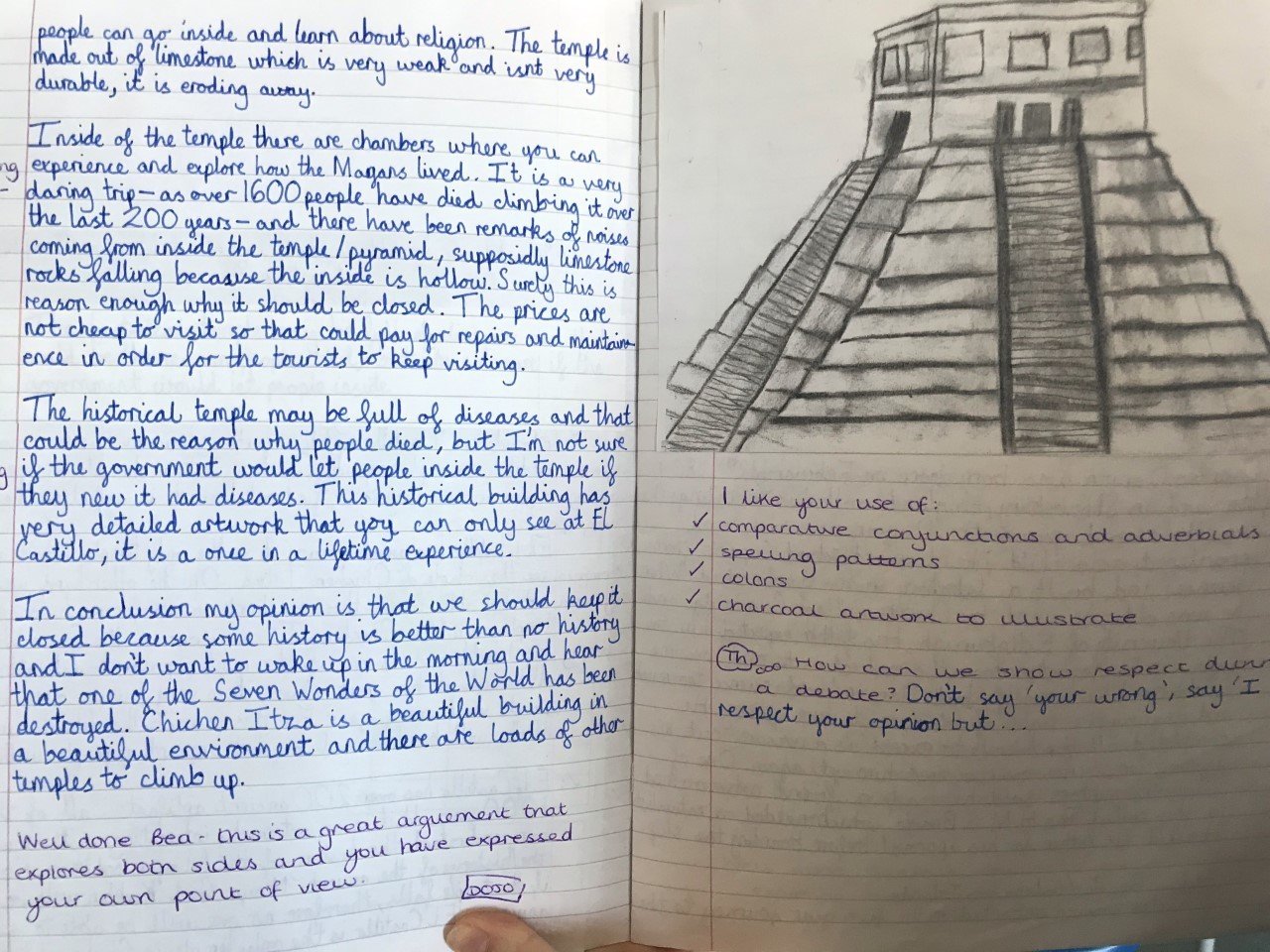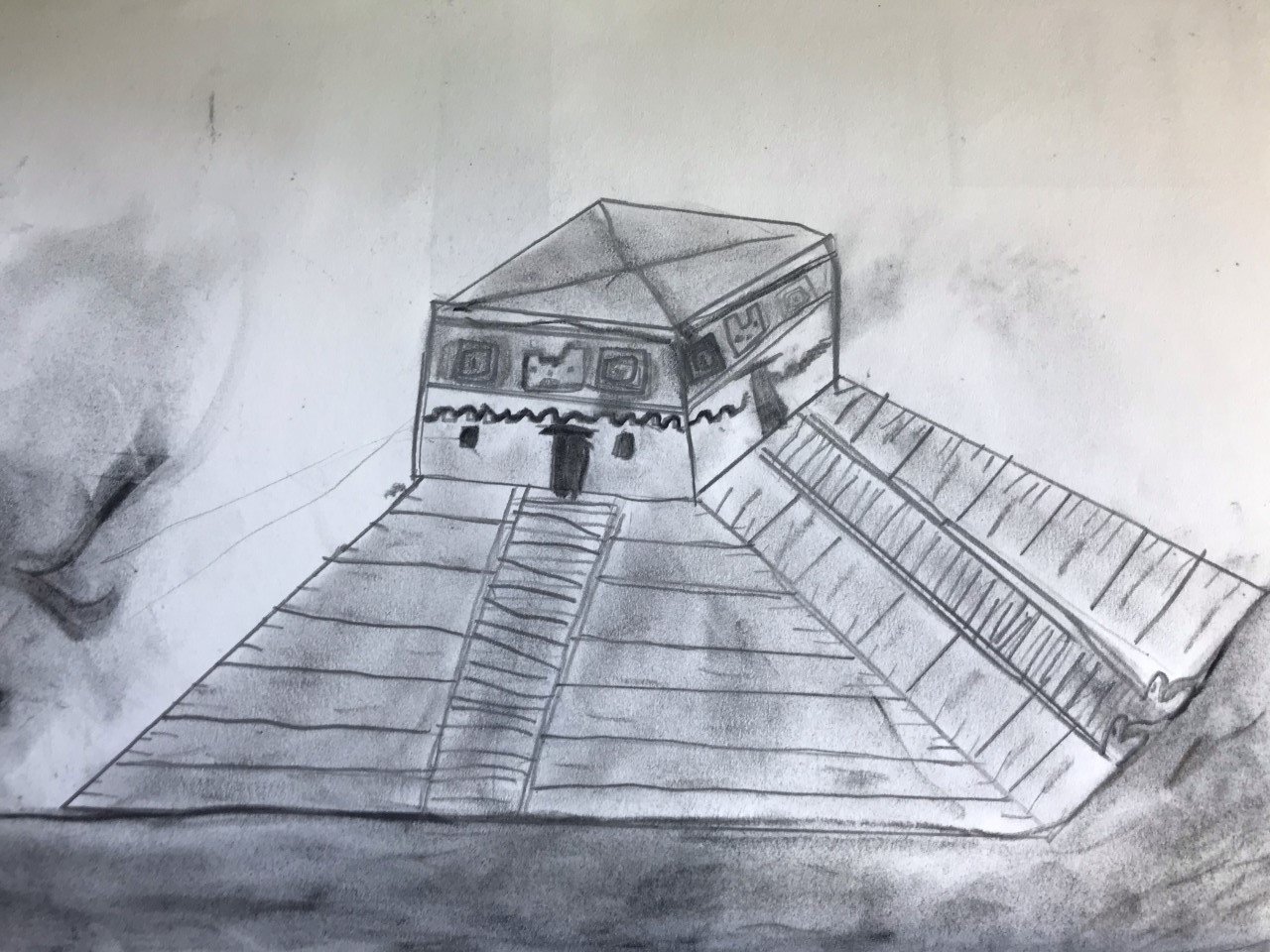 "After we designed and made our Maya masks, we looked at the Maya land. We drew a charcoal sketch of one of the most famous Maya ruin temples, Chichen Itza. We also had a whole class debate and wrote a balanced argument in our creative writing books about whether we should or shouldn't be able to climb Chichen Itza's biggest temple. What do you think?" Beatrice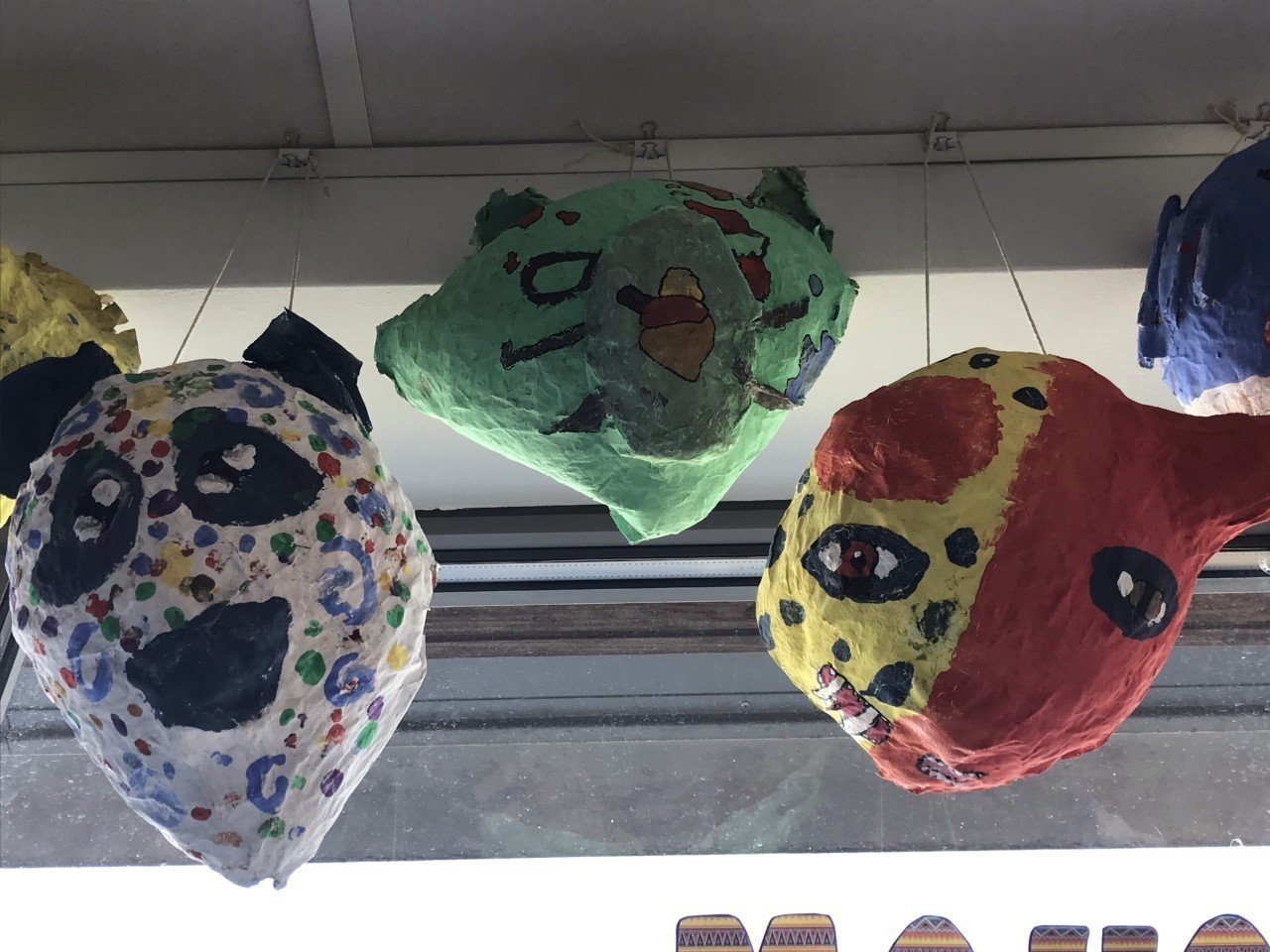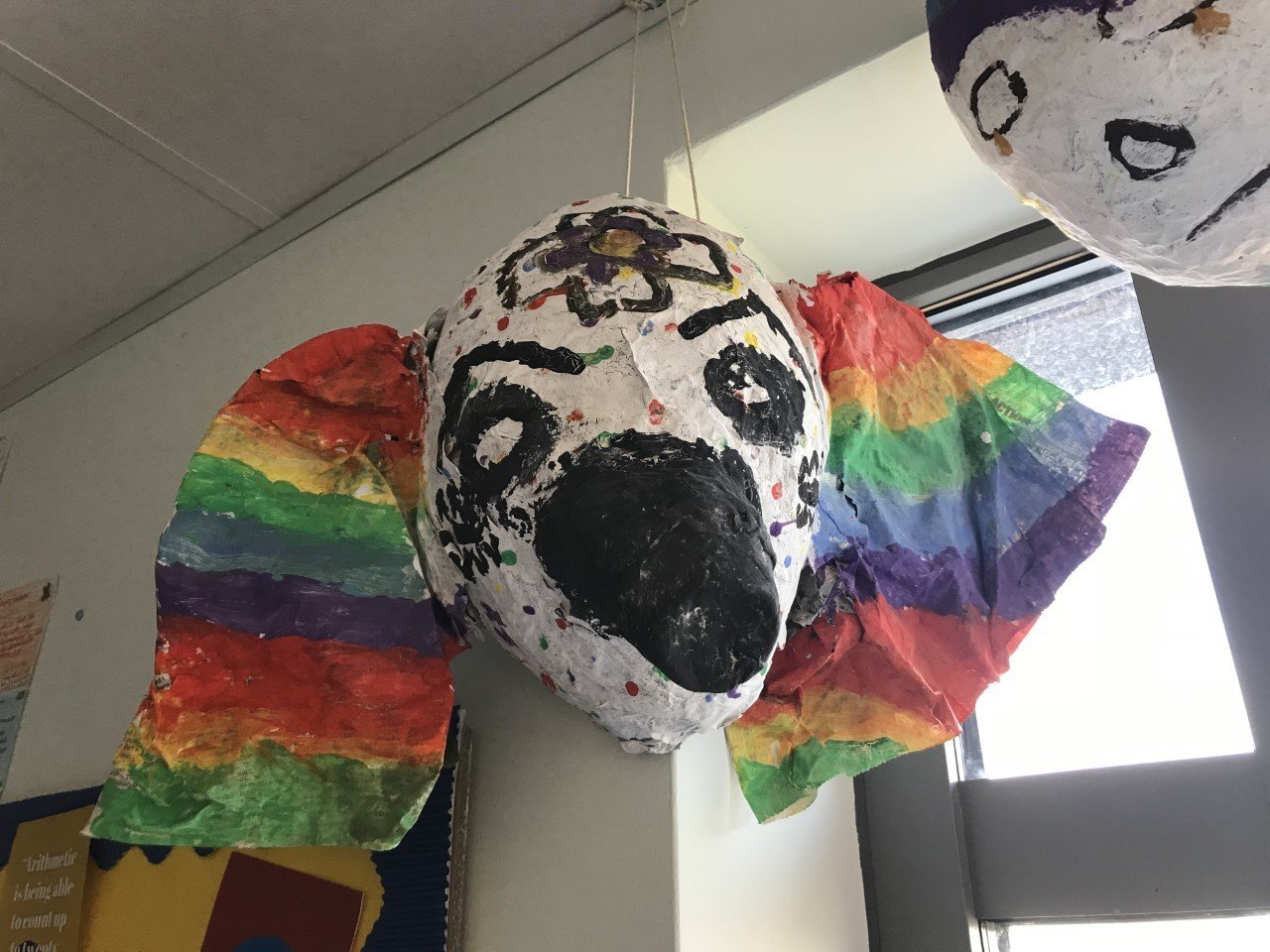 "For our history topic, The Maya Civilisation, we looked at how the Maya lived. One of our lessons focussed on Maya masks which were either worn at festivals, called event masks (these were bright colours and often represented animals) or death masks worn on the journey to the afterlife (these were often dull, dark colours). We designed our own Maya event and death masks and made them using a paper mache mix and a balloon. It was a great ending to our topic." Cameron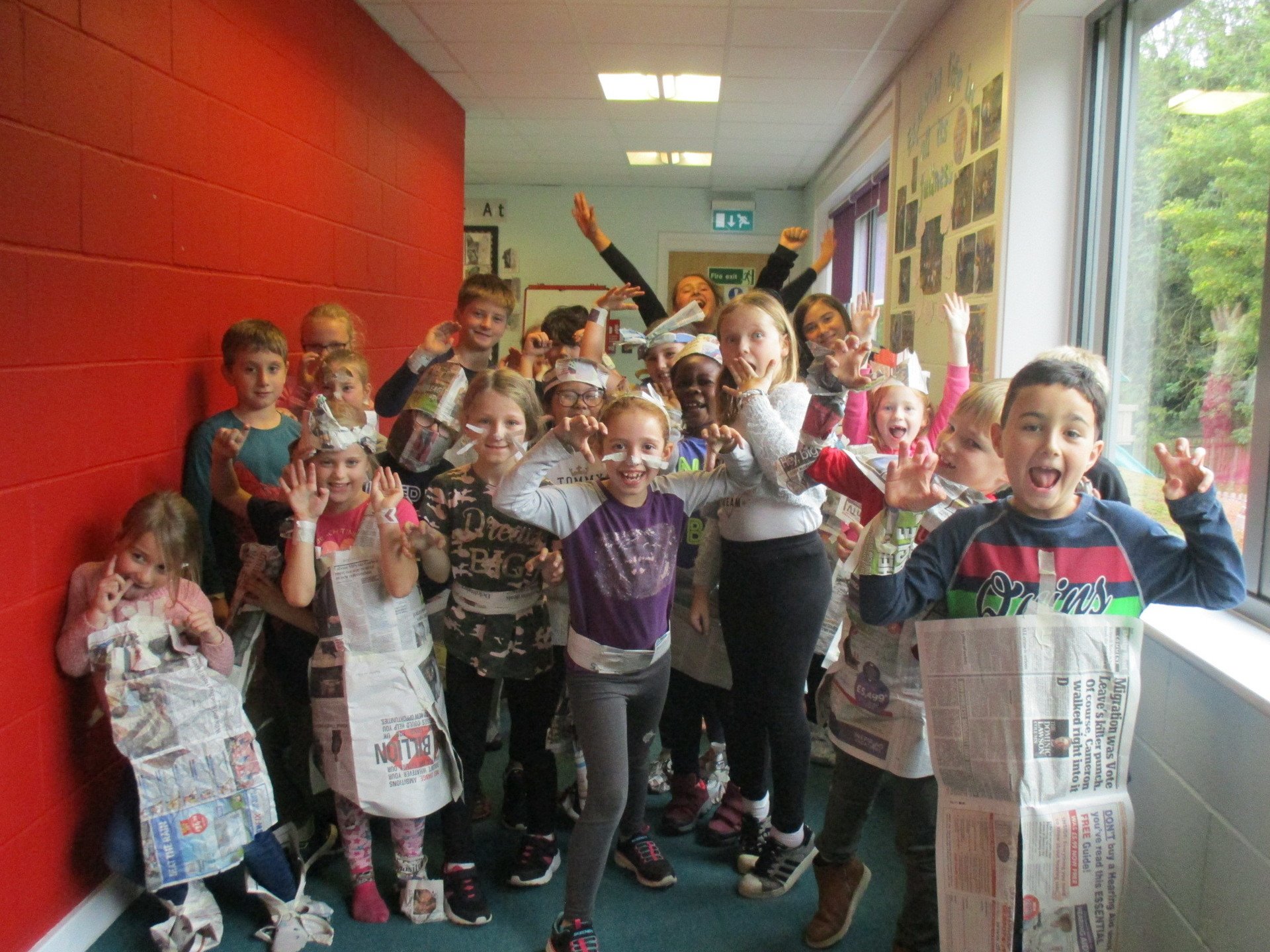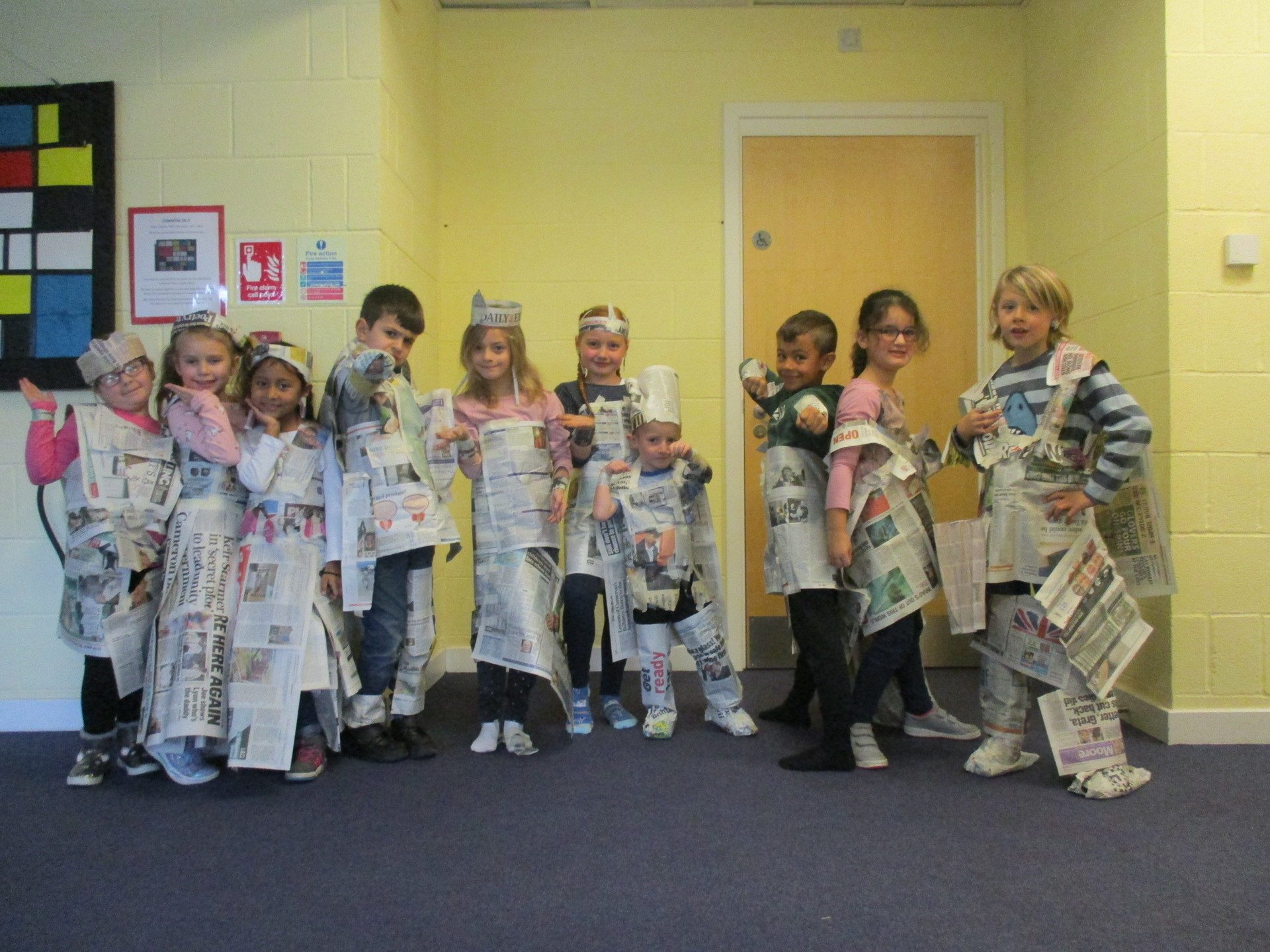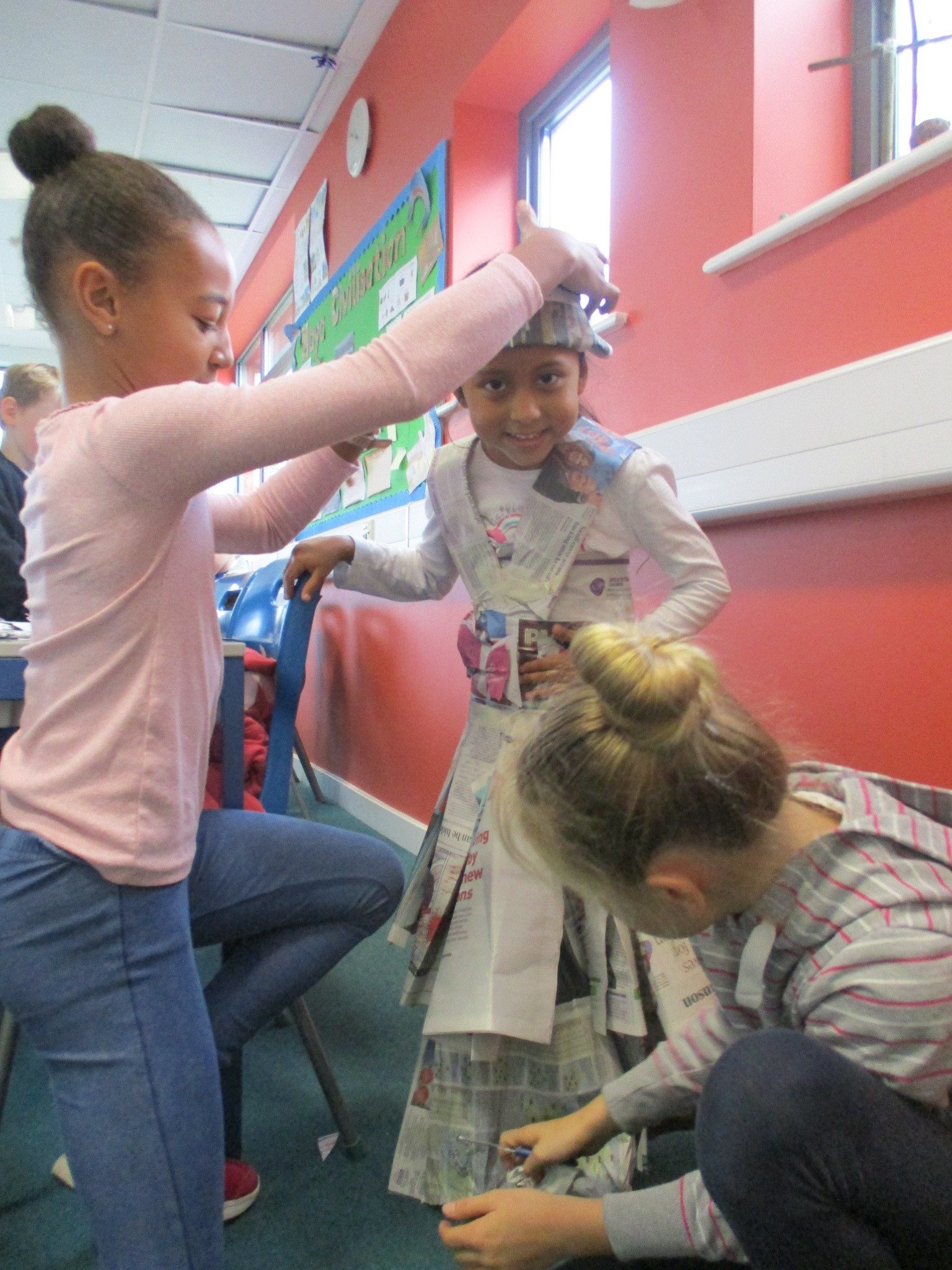 "Pilgrim Explorers Week is the best week. Our theme this year was caring for our environment. As a whole school we participated lots of different activities including making fashion outfits from newspaper, bug hotels, milk bottle top art and crisp packet keyrings! Pilgrim Explorers week is the week where we explore our curiosity – no matter how old you are doesn't mean you can't bring back your inner child." Grace
"On the 23rd September, we visited Rochester Cathedral to see the Knife Angel. The statue stands over 8m tall and is made up of over 100,000 knives collected from the streets of Britain. The Knife Angel travels around the country with the aim being to reduce knife crime. We signed a pledge book to never carry a knife. We found it very emotional however, it was a great opportunity and everyone enjoyed it." Autumn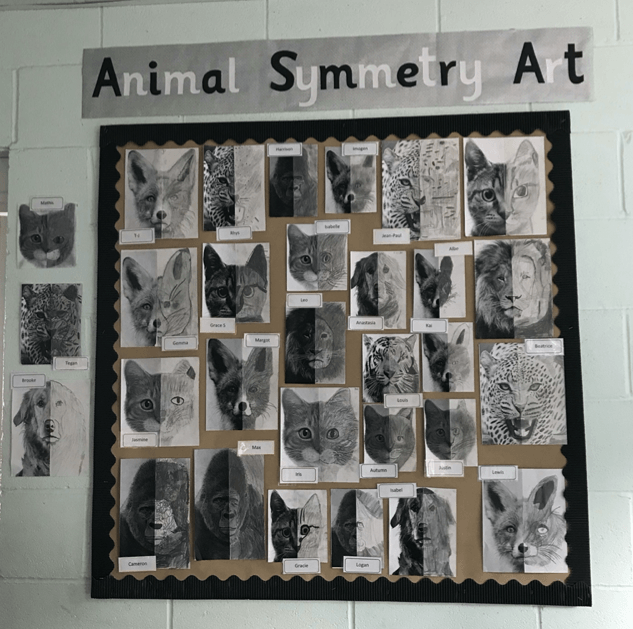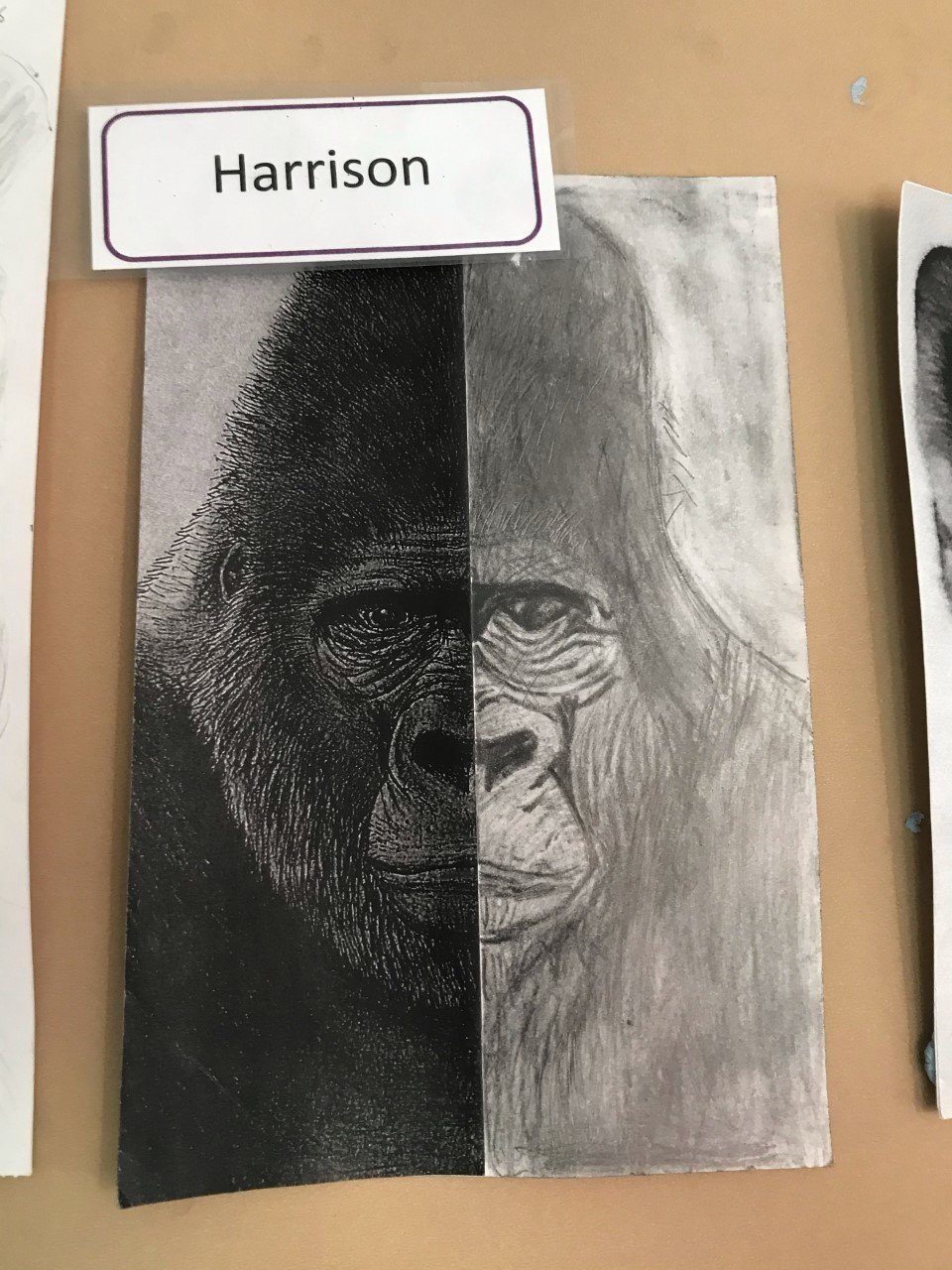 "On our taster morning in Year 6 with Miss Taffs we created some animal symmetry portraits whilst getting to know our new teacher. When we came back on the first day our animal symmetry portraits were all on display outside our classroom" Kai