WELCOME TO YEAR 5
(the class of great thinkers and hard workers)
Teachers: Mr Sverha and Mrs Parry
Teaching Assistant: Mrs Bacon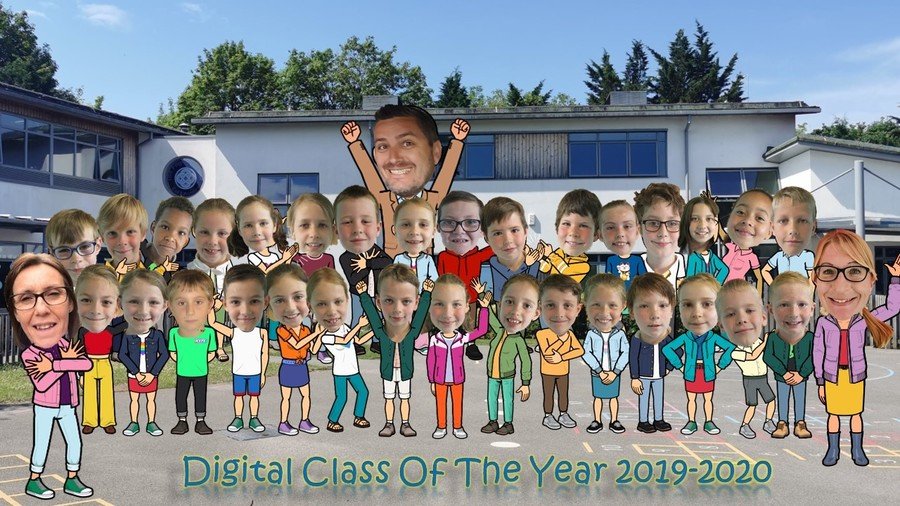 Dear Year 5,
After the months of learning from home, we are ready to get back together and start our new journey. In spite of a slightly different start to the new school year, we will make sure that our next year will be a successful one, full of exciting learning opportunities and fun.
Just like during the last year, we have prepared some great history, geography and science topics for you to enjoy. Obviously, we will use technology to make learning more interactive and exciting in as many subjects as possible.
Let's hope that the new school year will be the best so far for all of us. Us teachers promise to do our best to make sure that it is the case!
Yours Year 5 teachers
Important Information
Teachers will meet the class on the bottom playground at 8.30 am.

Pupils will be collected from the same place at 3.00 pm.

Our PE days are Tuesdays - pupils need to come to school dressed in PE kits!

Our Forest School will happen on Mondays - pupils need to come to school dressed in their forest school kits and bring spare clothing to change to in case it rains. Please wear your school shoes and bring your wellies/boots in a bag.

Each pupil will be given a mini pack containing all the necessary equipment for their work at school. We strongly advice for pupils not to bring their pencil cases.
HOMEWORK
Children will be given one piece of homework every Thursday.
To avoid giving out paper due to COVID-19 restrictions, we will set each week's homework online using Google Classroom.
Homework is due by Wednesday every week.
Every child is expected to read 15 minutes a day and record their reading in Google
TOPIC (Autumn Term 1)
Anglo-Saxons
(Key vocabulary: Angles, Saxons, Jutes, Pics, Scots, invade, settlement, weaver, tanner, jeweler, thatched roof, raiders, paganism, ritual, abbey, priory, conversion, excavation, artefact)
We will learn:
Why, where and when the Scots and Anglo-Saxons invaded Britain

How the Anglo-Saxons have influenced Britain

Describe a typical Anglo-Saxon village and explain what jobs the people did

Analyse and describe Anglo-Saxon artefacts

Explain the religious beliefs and practices of the early Anglo-Saxon people

Explain the work of some of the people who were influential in converting the Anglo-Saxons to Christianity
Our class book linked to this topic
Useful Links:
National Geographic Kids - Anglo-Saxons