Mrs Mitchell is our Year 2 class teacher and Miss Orellana is our TA.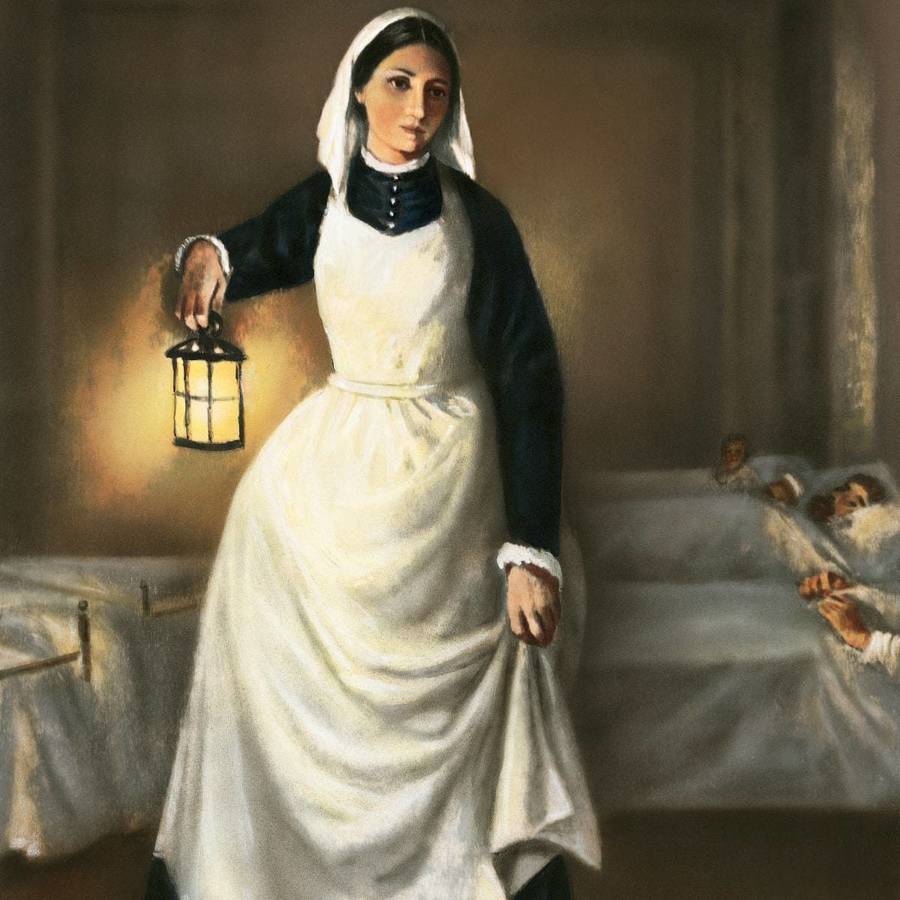 We are going to be exploring a History topic this term: 'Why do we remember Florence Nightingale?'
Within this topic, we will be exploring who Florence Nightingale was, why she acted the way she did and how nursing has changed since her days. We will be using our historical skills to compare the past and present, considering what nursing was like before and after Florence Nightingale. We will also be considering the opinions of other people at the time and how she combated these, making her such a significant, influential historical individual.
In English we will be looking at 'Man on the Moon: A Day in the Life of Bob', exploring the characters and settings. We will use this as a stimulus to develop descriptions and our own ideas to write our own adventure stories. We will also develop our use of language by looking at Space poems. We will think about the language patterns and punctuation to describe what our own planet would be like!
In Maths we will be looking at Shape, exploring the properties of 2D and 3D shapes and developing our knowledge of symmetry. We will also revisit the four operations by applying them within contexts. Within the term, we will learn about measurement, performing investigations involving length and capacity.
In Science we are going to be looking at animal babies and exploring how babies grow and change. We will think about the different stages of growing, as well as the basic needs of living things. We will also be looking at healthy eating, exercise and keeping clean through performing simple tests and using the results to suggest answers to questions.
https://www.phonicsplay.co.uk/
https://www.busythings.co.uk/lgfl-login/
https://www.bbc.co.uk/bitesize/primary
https://classroomsecrets.co.uk/
HomEWORK AND HOME READING
It is our aim to provide regular homework, which prepares your child for an activity, reinforces work in class or gives the opportunity to develop essential skills through open-ended exploration on a particular theme. It will also give you the opportunity to see what your child is currently learning in school and become involved in this.
Homework is set on a THURSDAY and is due in the following TUESDAY. Our homework will be set online each week for your child to complete and will be a file uploaded that will require you to complete a task online.
Pupils are expected to read at least 3 times a week. Each child will be given 3 reading books on a FRIDAY and these are to be returned the following FRIDAY to be changed. A reading record will be given to record your child's reads and to make any comments about what they have read.
Timetable
P.E. is on a FRIDAY. Children are to come to school in their P.E. kits and remain in them throughout the day. P.E lessons are often outside, so please make sure that pupils have the appropriate clothing!
Forest School is alternate THURSDAYS, starting every first Wednesday of a new term. Children are to come to school in their Forest School clothes (but normal shoes) and remain in them all day. Please ensure the children are wearing old jeans and a long-sleeved top and have wellies in a bag to change into.