Jesus said, "I have come in order that you might have life—life in all its fullness." (John 10:10)
This is the precept upon which our Pilgrim School is founded. We are committed to enabling each member of our community to flourish.
Following the role model of Christ, we constantly strive to be His pilgrims:
forever compassionate, caring and inclusive,
forever trustworthy,
forever aspiring and adventurous,
forever respectful,
forever thankful,
forever us
… forever Pilgrim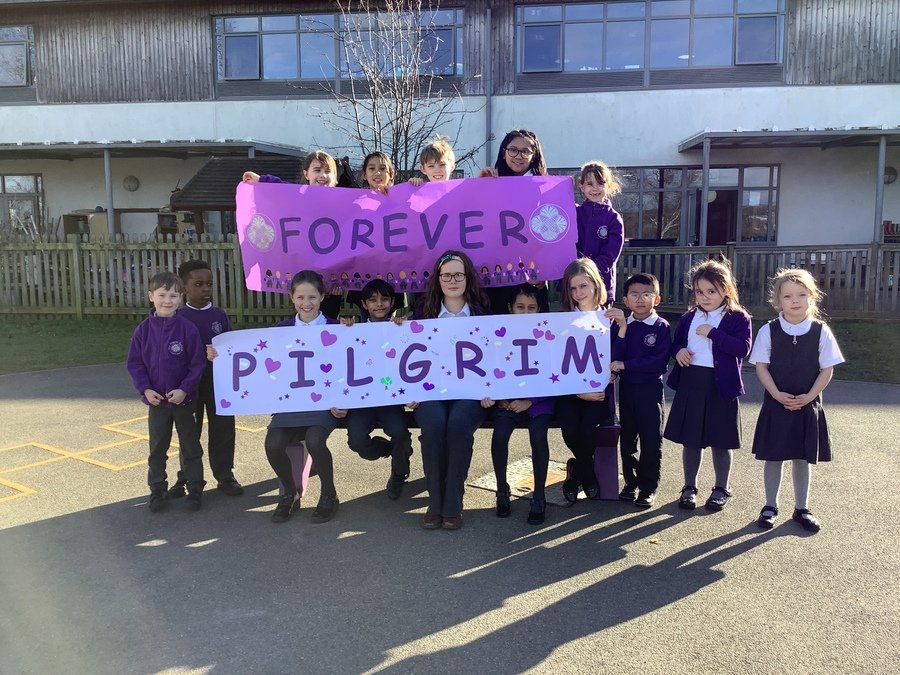 The school council is very important, we help improve the school let it try new things. The members of school council need two children from each year group. There is also a responsibility of a secretary from year 6. We meet regularly where we suggest any changes or discuss new themes for the school. If any children have any ideas we will take them in and think about these ideas. Once we have agreed on an idea then we send it to Mrs Mepsted who hopefully will like it and turn the idea into reality.
If there are any requests, please write it down on a note and post it through the school council box.
Thank you
School Council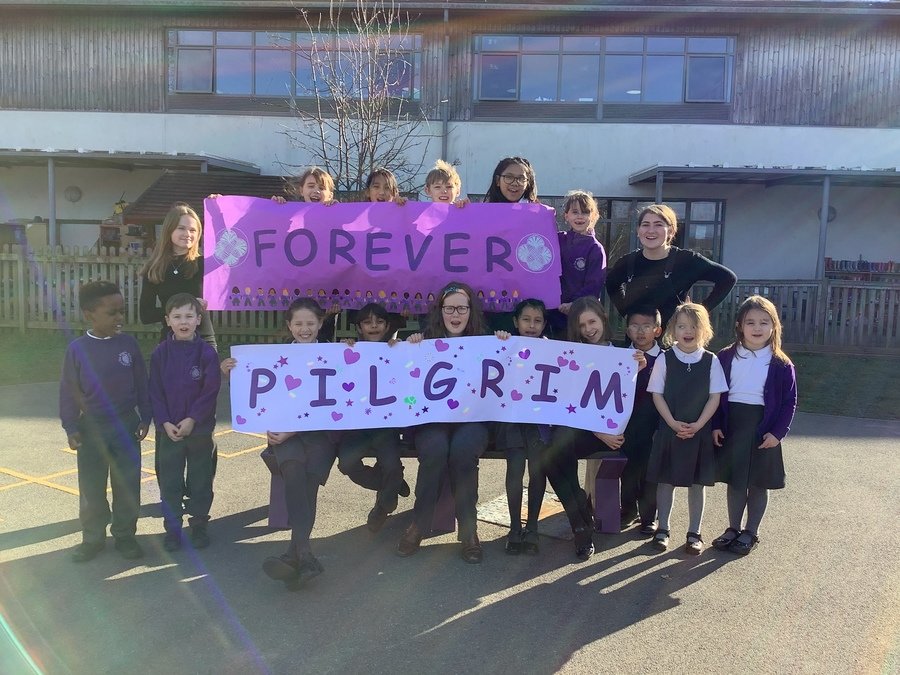 Beth said, "It has been great to come back and visit all my teachers, also to see so many familiar faces and to be welcomed back as FOREVER PILGRIM!"
Grace said, "The Pilgrim School has meant so much to me: I learnt perseverance and I learnt new skills that I have taken to secondary school. Pilgrim School has always been welcoming to everyone."
We've been thinking about why we have a school council;
what our roles and responsibilities are
and how our Pilgrim School vision helps us to be good at our job!