Welcome to Year One's Page!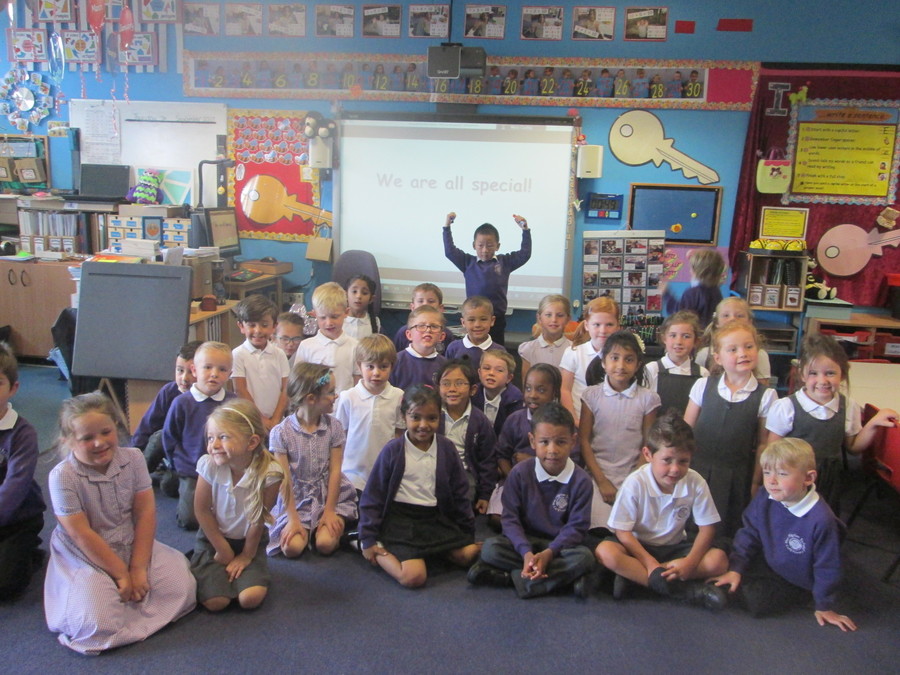 Welcome to Year One!
PE is on Friday mornings. The children can come in wearing their PE kits and will change after PE.
The children have been given their own peg in the cloakroom and tray in the classroom for their belongings. There is also a laundry basket in the class for clothing that hasn't been named. They are always reminded to put their clothes in these places so they are the first places to look for missing jumpers and cardigans! Please feel free to remind them to look for their belongings if necessary, and show them where their names are in their clothing.
The children are beginning to earn their rewards for regular reading. Regular reading at home helps develop their reading skills, and brings them closer to the next reward!
Look at our human clock!
Thisana is the long hand and Phoenix is the short hand!
Thisana goes all the way round the clock in the time it takes Phoenix to go from one number to the next. We can tell you which number Thisana points to for an "o'clock" time and for a "half past" time. We can even talk about where Phoenix points when Thisana is on the six!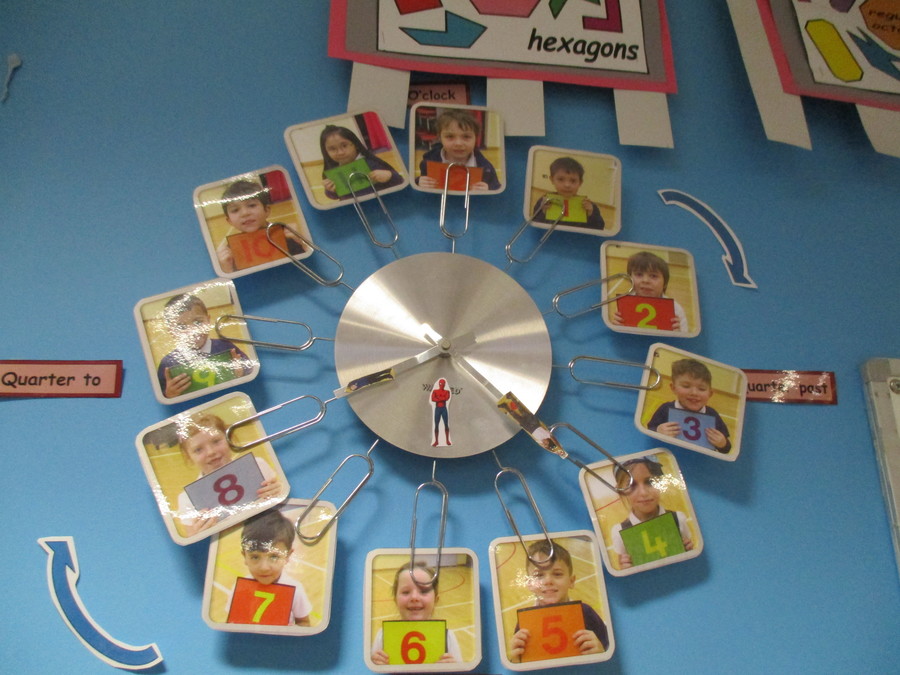 We have been busy making books! Click on the links below and take a look!
We love learning! Here are some examples of how we enjoy our days. Look out for more photos soon!
Phonics
We are getting better at reading and writing using our phonics. We have taken some fun photos to help us remember vowels and some of the digraphs and trigraphs. These photos are around our classroom and we have made this powerpoint too.
Have a look!