Welcome to Year One's Page!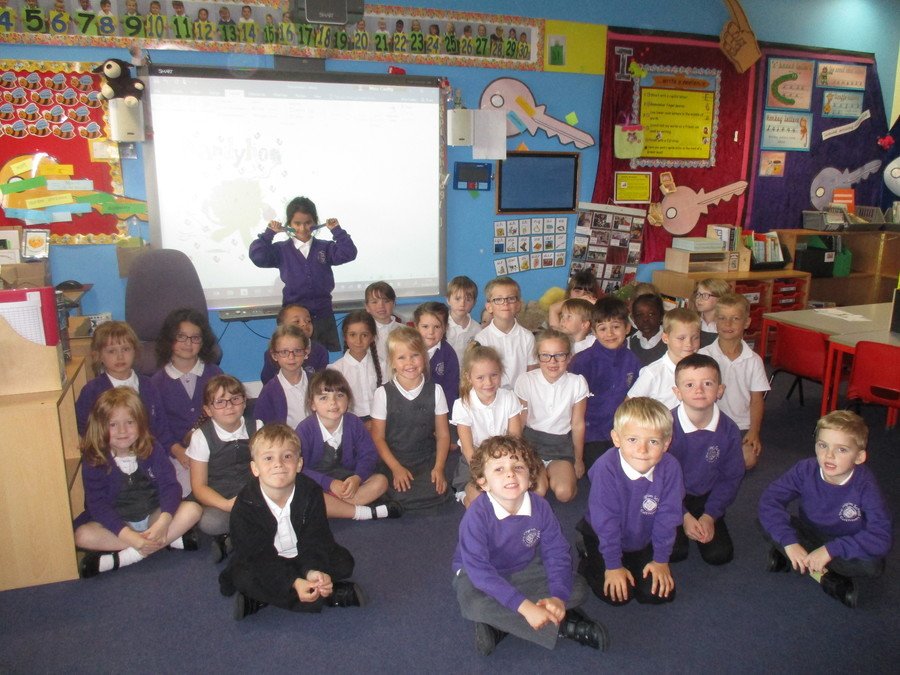 Welcome to Year One!
PE is on Friday mornings. The children can come in wearing their PE kits and will change after PE.
The children have been given their own peg in the cloakroom and tray in the classroom for their belongings. There is also a laundry basket in the class for clothing that hasn't been named. They are always reminded to put their clothes in these places so they are the first places to look for missing jumpers and cardigans! Please feel free to remind them to look for their belongings if necessary, and show them where their names are in their clothing.
The children are beginning to earn their rewards for regular reading. Regular reading at home helps develop their reading skills, and brings them closer to the next reward!
Look at what we will learn in Terms 3 and 4
This is our "Human Number Line" We have it above our whiteboard in the classroom and also on our books. It might help us with our homework too!
Our trip to the Guildhall Museum was interesting. Look at our photographs!
We have been exploring our senses and made our own non-fiction book showing what we have learnt.
Christmas was very special! Here are some of our photos, including Christmas dinner and our Secret Santa photos!
We had a brilliant day at the beach! Look at our photos.
Phonics
We are getting better at reading and writing using our phonics. We have taken some fun photos to help us remember vowels and some of the digraphs and trigraphs. These photos are around our classroom and we have made a powerpoint too. Look out for it on our class page.
Psst! Don't tell anyone but we turned into "Digraph Ninjas" and spotted digraphs and trigraphs around the school when the older children were visiting the cinema!
Our Learning!
15th March

1st March

We are working on using punctuation accurately, especially full stops and capital letters, question marks and exclamation marks.

We are developing our understanding of two digit numbers, saying what each digit represents.

We are enjoying our daily exercise!

We have been working on subtraction and have loved exploring shapes.

We are going to start learning about our village, and about homes.
15th February

We loved our trip to the museum and discovered how people kept their homes clean in the past. It looked like hard work!

Our non-fiction book about the senses is finished! Take a look on this page.

8th February

We have been learning about how to keep ourselves safe online.

In maths we are learning how to double a quantity. We are beginning to find half of a shape

We are looking at non-fiction books and making our own book about the senses. Watch this space!